This new Terror 7" could quite possibly be contender for the most hyped record of 2010. And to an extent, I guess that hype is somewhat deserved. After a string of below par/boring metal LP's, the band are back with three new tracks (plus a really good Sub Zero cover) of stuff hugely reminiscent of the first two releases. This is the 'Keepers Of The Faith' 7" and it's a teaser to the LP of the same name that these guys have coming out in the next month or so. I haven't enjoyed this band since 'One With The Underdogs', and to be honest I am hugely surprised that I've been able to get into this 7". It's safe to say that I never really listen to hardcore of this ilk anymore, but after spending a week spinning this record, I dug up out LOTL and OWTUD and I haven't really listened to a huge amount of anything else at all. Wether you've heard the stories about him or not, Scott Vogels lyrics, while fucking simple, are great, feel good, self empowering joints and Terror are just about the only band that makes me feel like there is a chance in this world for a bit of 'hardcore fucking pride'. I listen to this on my headphones in the cold room at work every night, and I just about mosh the shit out of all the food in there. So good.
Forget about the fruity layout idea and check out the really nice
green/emerald
vinyl thanks to Reaper Records. I know that Reaper have preoders up now for the new LP, and I am curious about the ties with Century Media? Are the band still working with that label?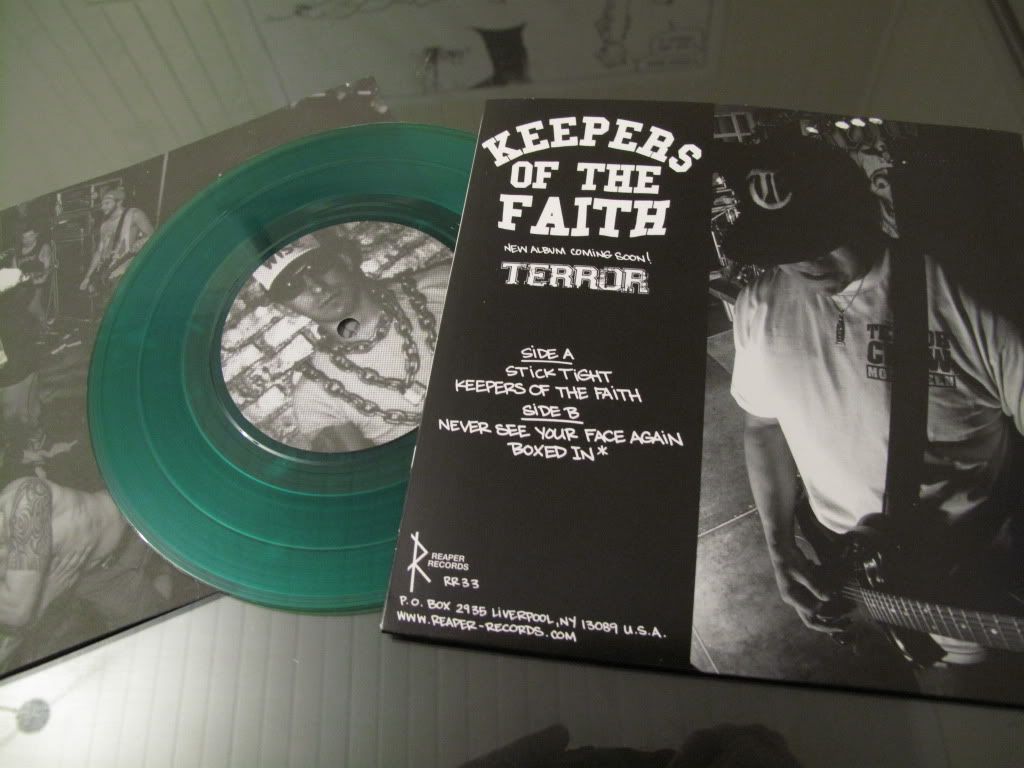 Like I mentioned, there's a Sub Zero cover on here. They do 'Boxed In' perfect justice. There is a promo tape version of KOTF floating around that doesn't have this cover track, but instead another original. Chase it down, said track is of upper quality.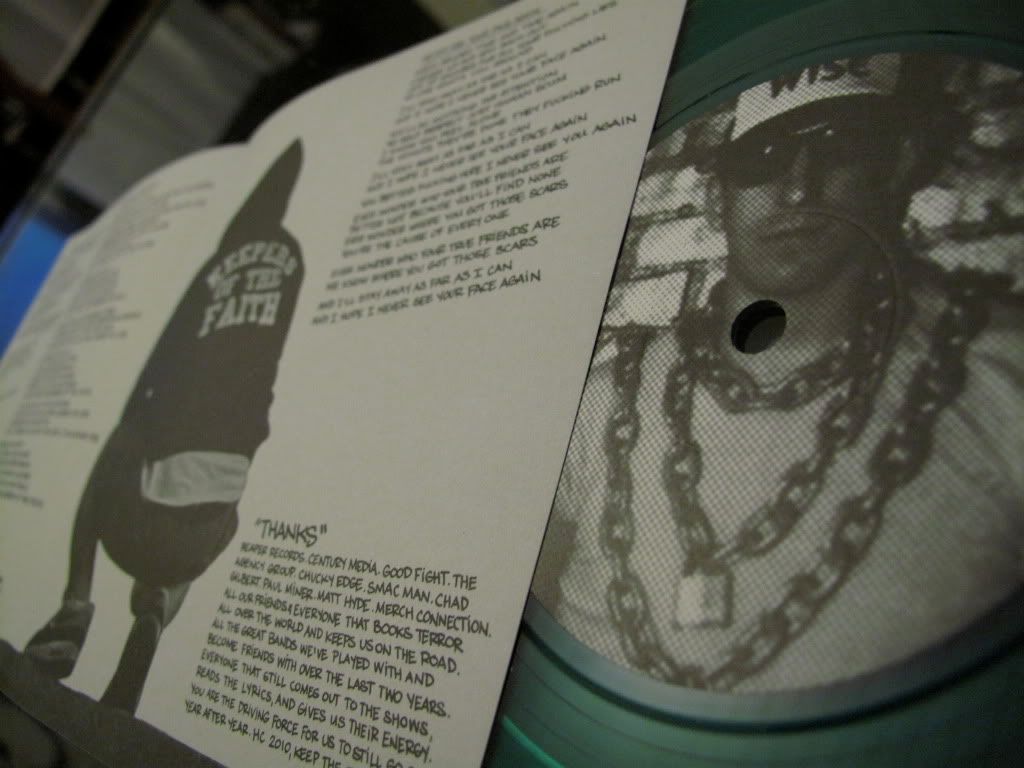 Is this band 'back'? What will happen after this new LP? It certainly doesn't seem like Vogel and co can do much more with Terror? With that said though, I'm sure others were saying that after the last couple of LP's and now look where we are. Regardless, the material here is A-grade.