Coupla 7"s, coupla D.R.I. reissues thanks to Beer City Records. As I mentioned a few weeks ago when I posted about the Crossover LP reissue, the label has gone about repressing the bands entire catalogue, and they've done a pretty good job at it. First up the 'Dirty Rotten Imbeciles' EP.
Blue
vinyl. Nice clean layout.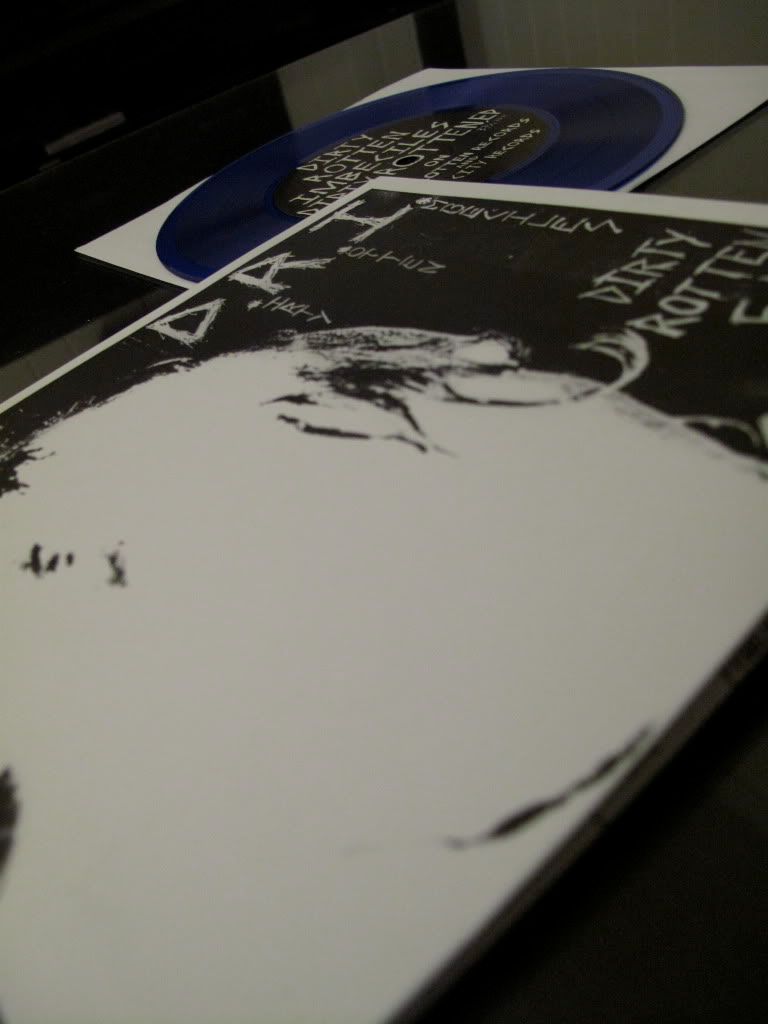 Fold out insert included. From what I can gather (I've never seen an OG version of this 7"), this is pretty true to the original.
And the 'Violent Pacification' 7" on
red
. Awesome original artwork.
No insert, all the liner notes just printed on the reverse.