Mr. Wangstein
posted about this bands earlier work not more than 30 minutes ago. I don't know enough about them to be able to post about that era of their recorded history, but I can post about the 'Red Album' by Baroness right now, and guess what, it's happening! Like 'The Shape Of Punk To Come', this is the only Baroness album I listen to, somewhat by choice, somewhat by ignorance I guess. The album after this, the 'Blue Album', I found pretty boring, and as a result it rarely sees play time on my itunes. I am still yet to check out earlier stuff, but after Craigs post tonight, I may just have a dig. This album though, has been on a regular digital listening schedule for the last twelve months, so when I saw it at Resist Records on my recent Sydney trip, I grabbed it. Double LP, gatefold sleeve that makes full use of the epic John Dyer Baizley artwork. I don't ever get excited about crazy colourways, but I enjoy this mix of
red
and white quite a bit. Relapse Records know how to press a good piece of plastic.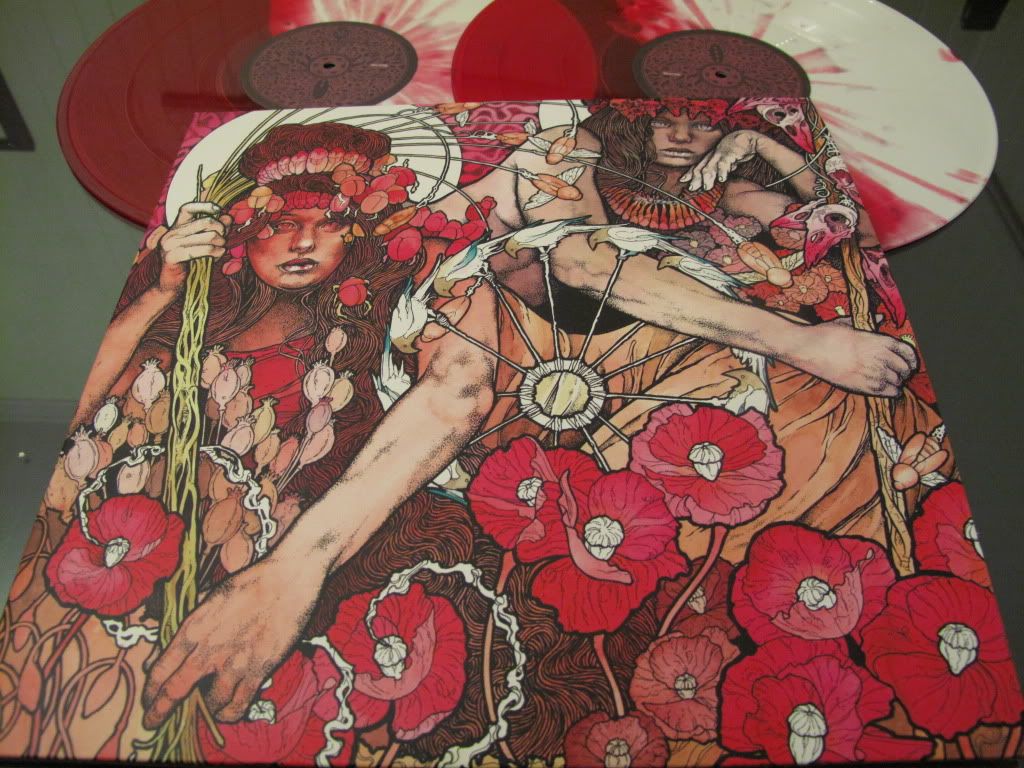 Inside of the gatefold, with lyrics and all relevant liner notes etc, as with pretty much every gatefold ever. The artwork here, I find a little boring. It serves a purpose though I suppose.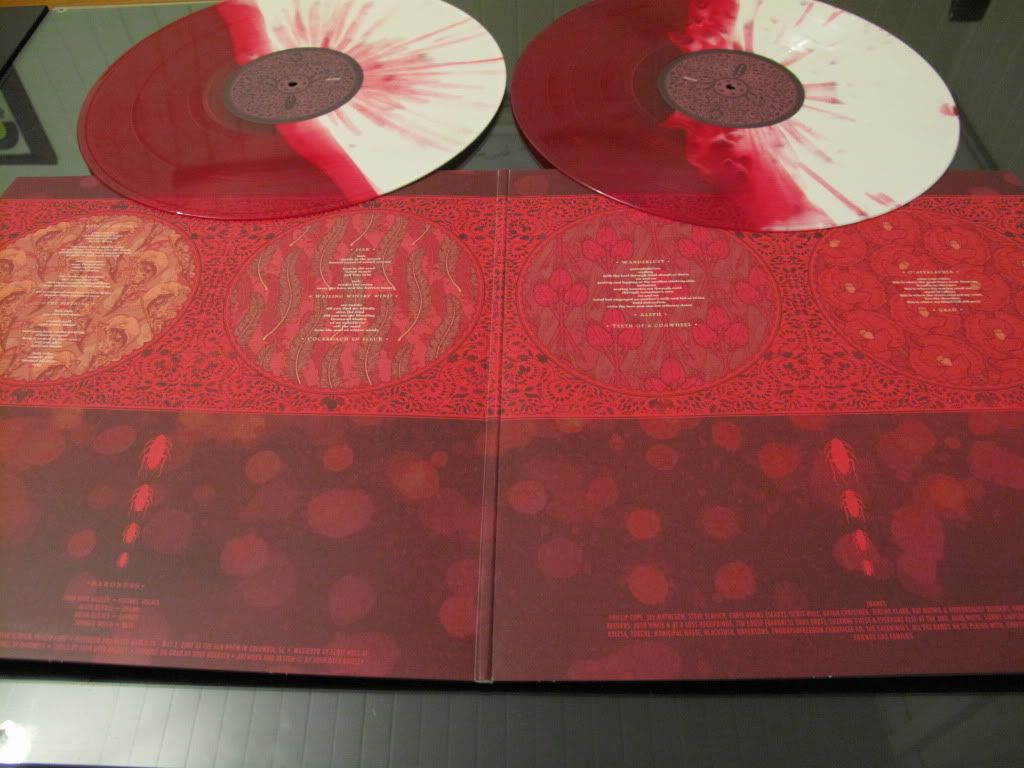 Another insert though, that serves no real purpose, but to show off some more artwork. Kinda feels pointless, but I guess real art nerds might enjoy it? It is good none the less.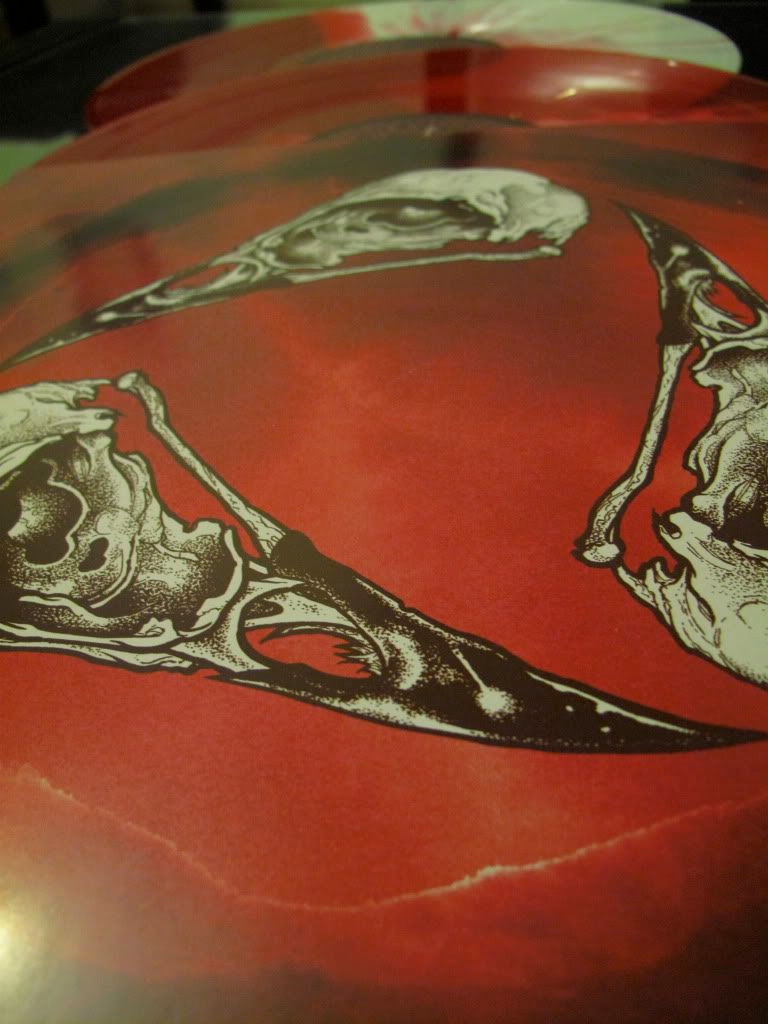 Have I ever told you about my hatred for barcodes on vinyl records? Hate with a passion and a capital H. I like the way it's done here though.