This is the new reissue of the seminal classic by Refused, 'The Shape Of Punk To Come'. While alot of my friends rave on about earlier work by these guys, this is the only Refused album I like, and I believe for good reason. Reissued by Epitaph, mine is on black wax. The first 500 came on blue.
You either love, or hate this band. Brilliant stuff I think, so many cool sounds going on. Double LP, as opposed to the single LP format of the original press. Much the same artwork and layout of the original.
Lyrics, liner notes etc on the glossy dust sleeves.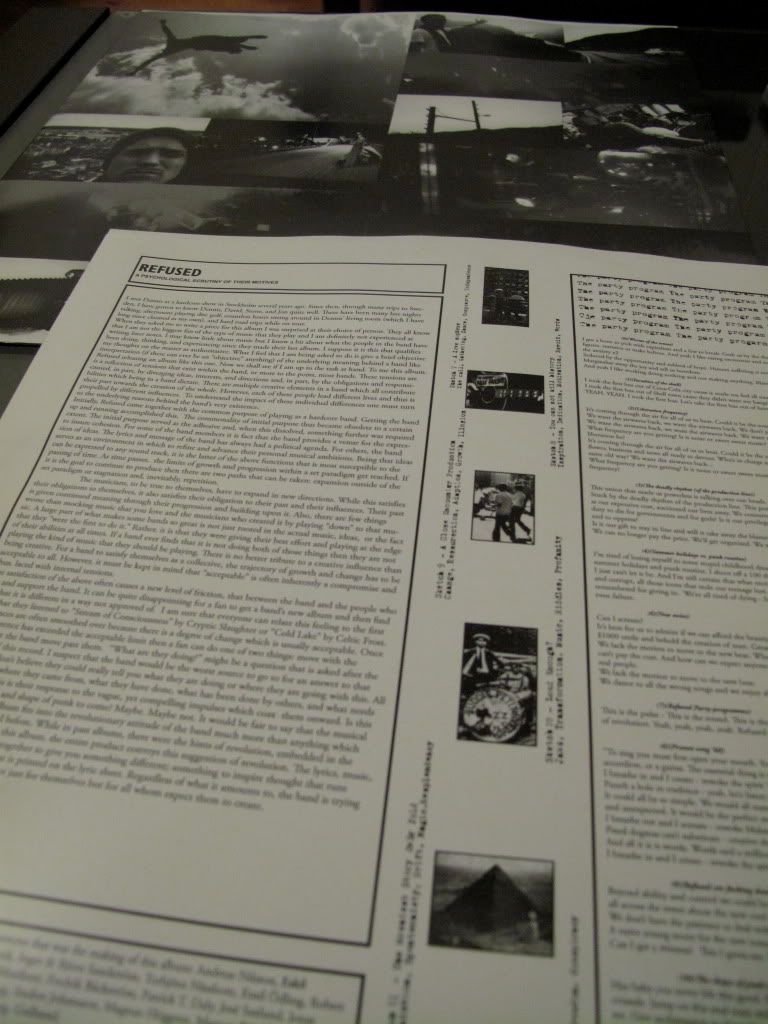 Gatefold sleeve.