Two tapes. The Scapegoat Winter tour promo thing, and the Knife Fight demo. Both received today in the mail.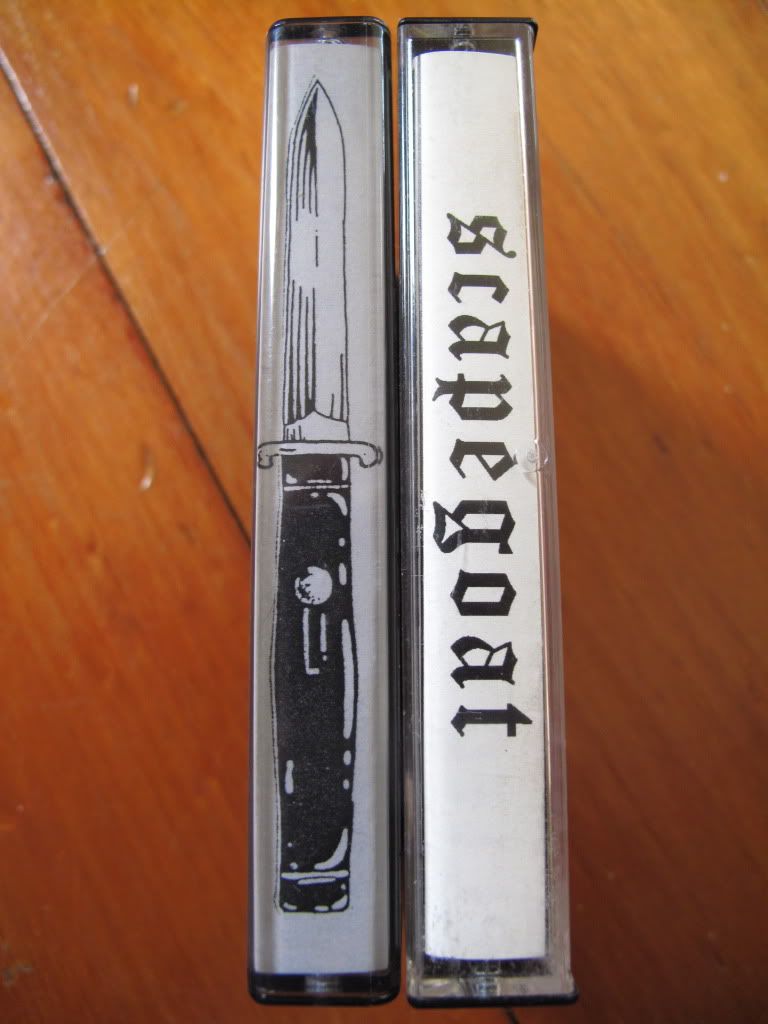 A mate of mine sold me the Scapegoat tape. Not sure how he got a hold of it, but until I secured this deal with him, I was having quite the trouble getting one for myself. Obviously this was available on the bands recent (American) winter tour. In retrospect, I probably did pay him a little too much for this. I've gotta learn to barter better!
This tape compiles a handful of new, original songs, a cover of "Cries Of Pain" originally put forward by Ant Cimex in 1982, and a short live set from Ventura, CA in 2007.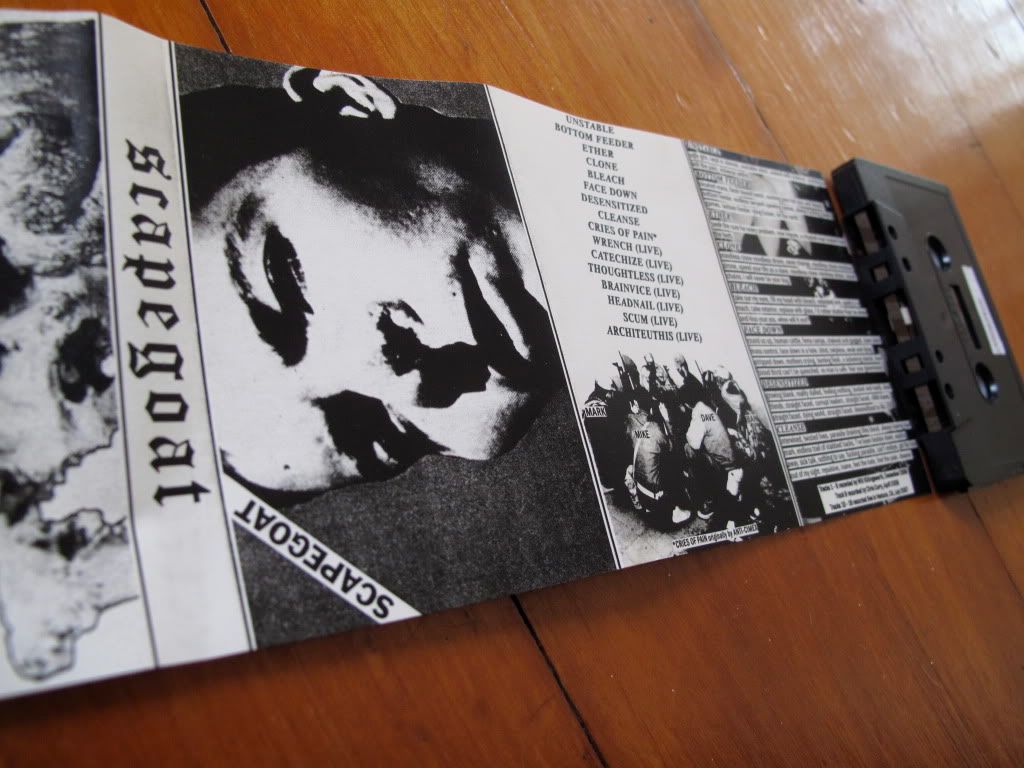 All the stuff on here is what I guess you could call new material, in the way that this is the first proper hard copy release that any of it has seen. Nearly all of the studio tracks here though have been circulating around online since around mid/later 2008 in the form of different, cleaner recording session to this one. The credits read that all the originals on this tape were recorded in December 2009, and that the cover was recorded by CC in 2008. Just so happens that said cover is included in that batch of alternate versions that's been online for over a year. From what I can gather that different recording session is going to be either the bands portion on the upcoming 4 way split with Iron Lung, Mind Eraser and Hatred Surge, or part of the LP that they apparently have coming up.
I can't decide wether I like this version of these songs, or the slightly cleaner versions. Each recording session has it's own charm. Either way, this band is probably one of the best modern incarnations of Crossed Out style PV at the moment, and it just goes to show how good they are when their songs sound equally good in alternate recording sessions. Normally in situations like this, I'll always pick the version I prefer, but here, it's proving alot harder to make a decision. The stuff here is noticeably faster and more 'straight up' than their demo and first 7" from a few years back, and I'd probably say that while I love that first 7", I like these new tracks more.
And the Knife Fight demo. I doubt I really need to go into massive detail about this band? Some of the best Cali/Boston styled hardcore in the last decade. I secured this tape in a deal with another 7" from a guy in Sydney.
Raging demo, I'd go as far as saying that this would be better than most of the bands discog, bar the "Burning Bridges" 7" of course.
Though the wait is proving to be a long and agonizing one for me, Painkiller Records is putting out the bands new 7" soon, and from what I've read they will also be doing a limited run of demo 7"s. I will certainly be laying down the clams for both of these records.