So I've got a big stack of vinyl to talk about, as I've been capped for the last ten days or so. I've decided that I'm not going to show it all to you now, but rather spread it out over the week to one or two pieces per post.
This is the Integrity "To Die For" 10" on
blue
wax. Deathwish put the CD version of this album out in something like 2003 if memory serves, and
A389 Records
issued the vinyl a few months back. This blue (first) pressing was limited to 500 copies and apparently sold out in record time. What 'record' entails I have no idea though. Anyway, at the time, I was a little broke, so I missed out on getting my own copy. Since then people have been flipping it on eBay on a regular basis, and it's been going for around $60AU every time, sometimes a little more. Fuck paying that much for a record that's been out for merely weeks. In light of what's going on Dom at A389 decided to do a second pressing on red vinyl, with red themed artwork (a new model on the front, new layout etc, all in red). I made may way to the A389 website to order my own copy, but out of sheer chance I decided to check out the 'rarities' section on the site for no particular reason. To my luck Dom had a few copies of the blue version listed that he had found hidden away under his bed or something. Snatched up, very pleased.
Very deliberately simplistic artwork and layout, the front is just this pic, with the back being an exact mirror.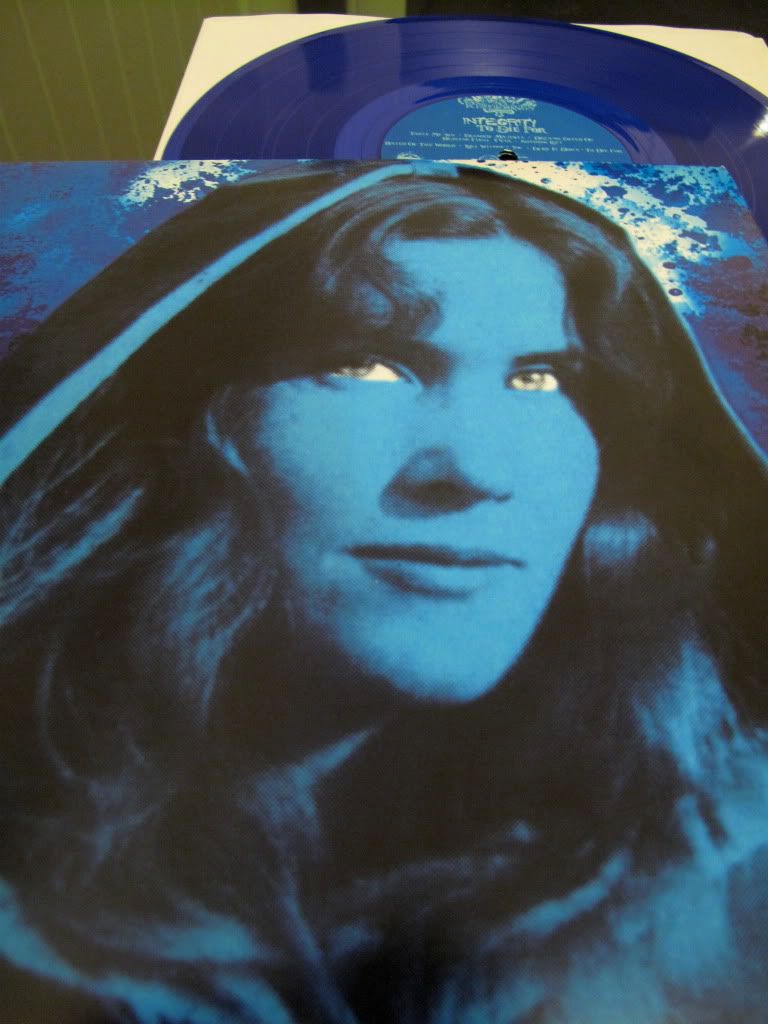 The insert. No liner notes or anything, just this photo of these lovely ladies.
The matrix sticker. Standard issue with all A389 releases, I feel that with at least this record, they could have got a little more creative, and tried to tie it in with the theme of the rest of the package. I mean, it is Integrity after all.
Hate all you want, I really like this 10". As relevant as you may think Dwid and this band are these days, they still release good music and still do what they assumedly enjoy. A new LP on Deathwish is due this year, and if the last few 7" records are any indication, it should be a good one.