Just a few random 7"s to talk about. First up, the Gehenna/California Love split 7" out on A389 Records. Black vinyl. One new song by each band, both of which are available free online from the record label, I suppose this record is only really for vinyl nerds or mega fans of either band. Both songs are okay, Gehenna's being more of the same compared to earlier material. The Cali Love song is more of the same too I guess. Neither really get me playing them over and over again like other recent A389 bands, but they're both worth the listen.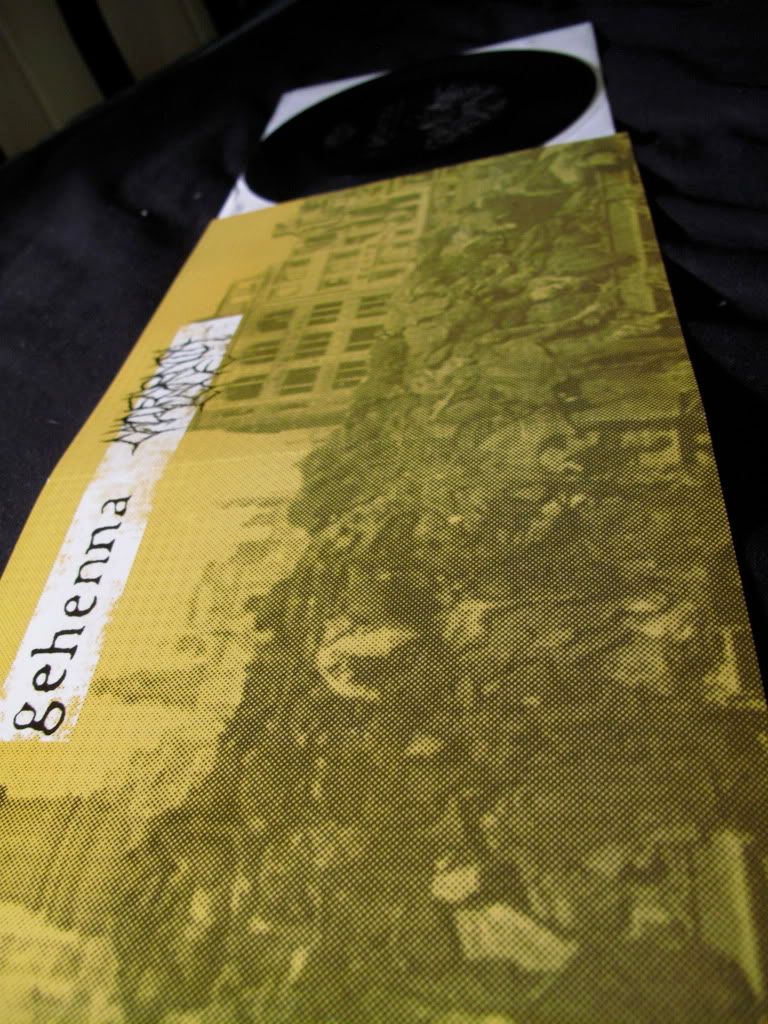 More A389 stuff, the latest 7" by The Love Below. Sleazy, rough hardcore punk. The best thing about this record is the front cover. Photobucket deleted my pic of the topless women from the Integrity 10", but they left this. Whatever.
The latest Triac 7". Black vinyl with white smudges. This has been out for a while, and it's something that I have wanted for just as long, I guess I've just been too lazy to go about actually getting it. Spazzed grindcore with more basic 'hardcore' vocals as opposed to metal kind of stuff ala Insect Warfare etc. It's a good recording, but the newer stuff I've heard online is better. As far as I can tell, this group has members of Pulling Teeth or something?
And the Seraphim s/t 7" on
brown
wax. This is the pic of this post. Dark, doomy, sludgy hardcore. I didn't actually order this one, but Dom threw it in for free, I guess I order a fair bit from A389. I'm so glad he did, it fucking rules.