I'm always the last to get records, anyway...
Here it fucking is, the new Black Breath album 'Heavy Breathing' out on Southern Lord.
Blue
vinyl for mail order only of something like 494. Sold out. This will certainly be in my top ten of 2010, no questions.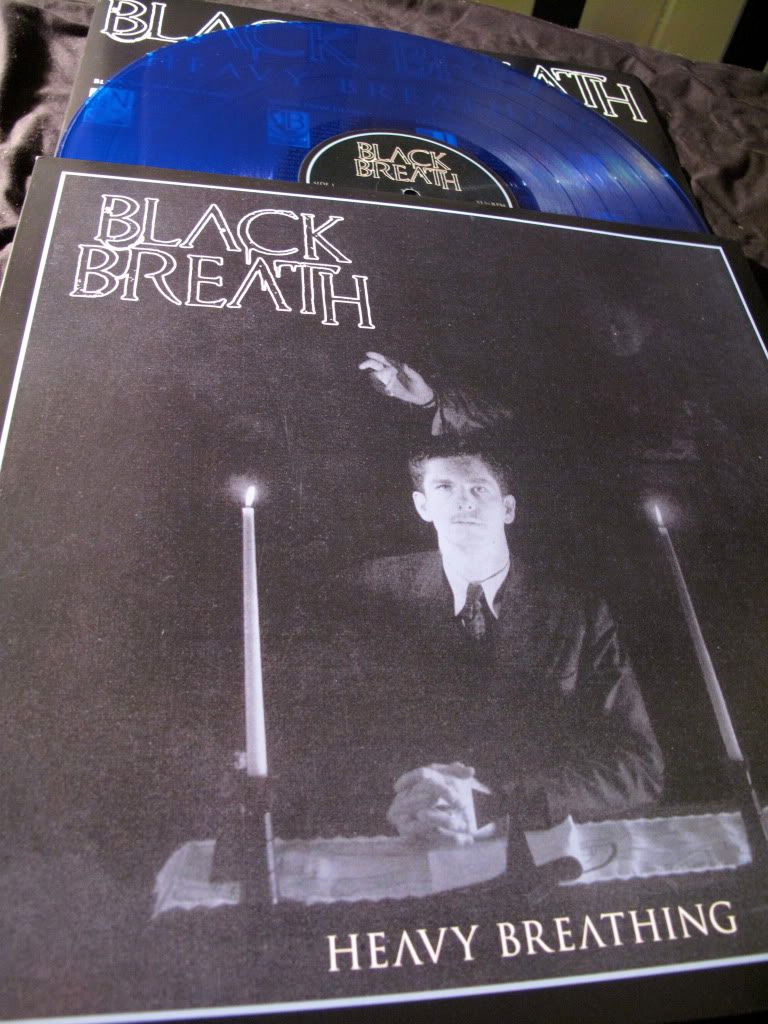 Things have changed with this album somewhat. Their last MLP was absolute Motorhead worship if you ask me. In somewhat of what most would consider almost a natural progression, with this LP they're playing pretty tried and true early 90's Scando death 'n' roll. I'm hearing extreme 'Indecent And Obscene' era Dismember comparisons, and that's a good thing. Either way, it's metal as fuck. I'm a slave to massive riffs, and this album is packed with them.
So impressed with every aspect of this LP, amazing quality package all in all. Quality build, awesome wax, great art and layout. Expect nothing less from Southern Lord, though everyone clearly knows this already.
Now come to Australia you bastards.
And the new Trap Them one sided MLP, 'Filth Rations'. This is probably my favourite TT stuff so far, the production is spot on, not too over done, just the perfect amount of filth haha.
Awesome artwork from Justin Bartlett doesn't get interrupted by any kind of header or logo on the front cover. I like that. Everything you need to know is on the back.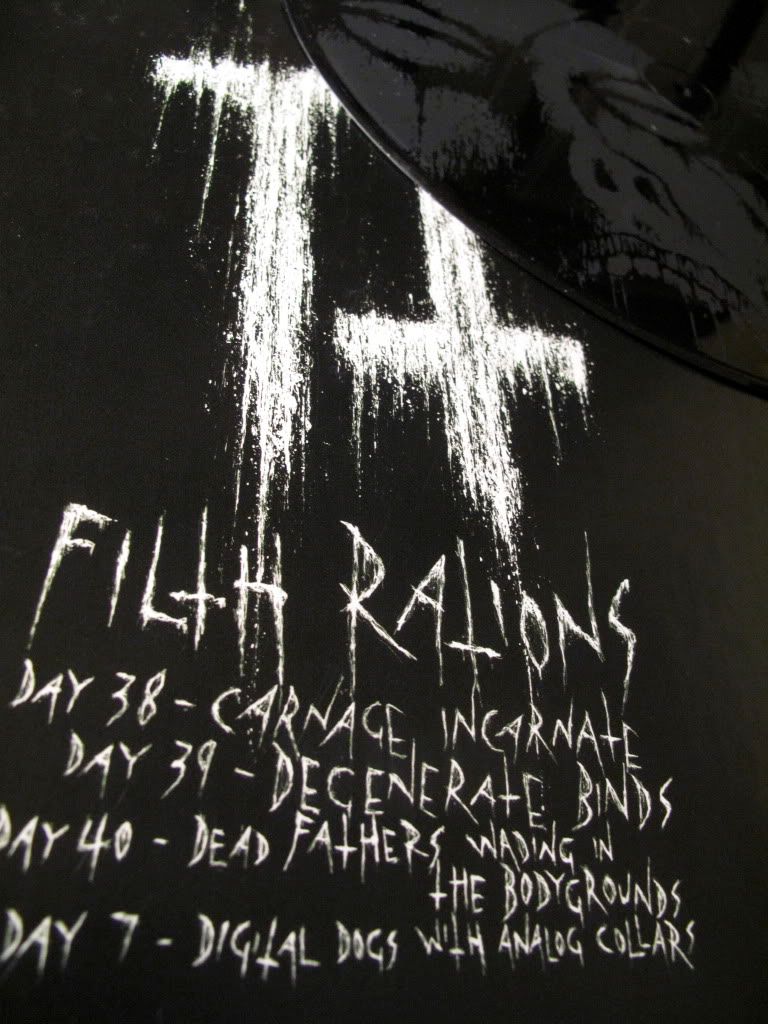 And a b-side etching of the cover art. I have a few etched LP's, but this one is by far the best I've ever seen. All in all, Trap The have really stepped into their own with this release.