I had my Regurgitated Semen Records order arrive today. The main two reasons that I placed this order were for the first two records that I am about to post about. Sandro just suggested that I grab a few more, as the postage from Europe was going to cost me a fair bit regardless, and I may as well get my money's worth.
This is the third press of the Extortion/Rupture split 5" on white. The collection continues to grow.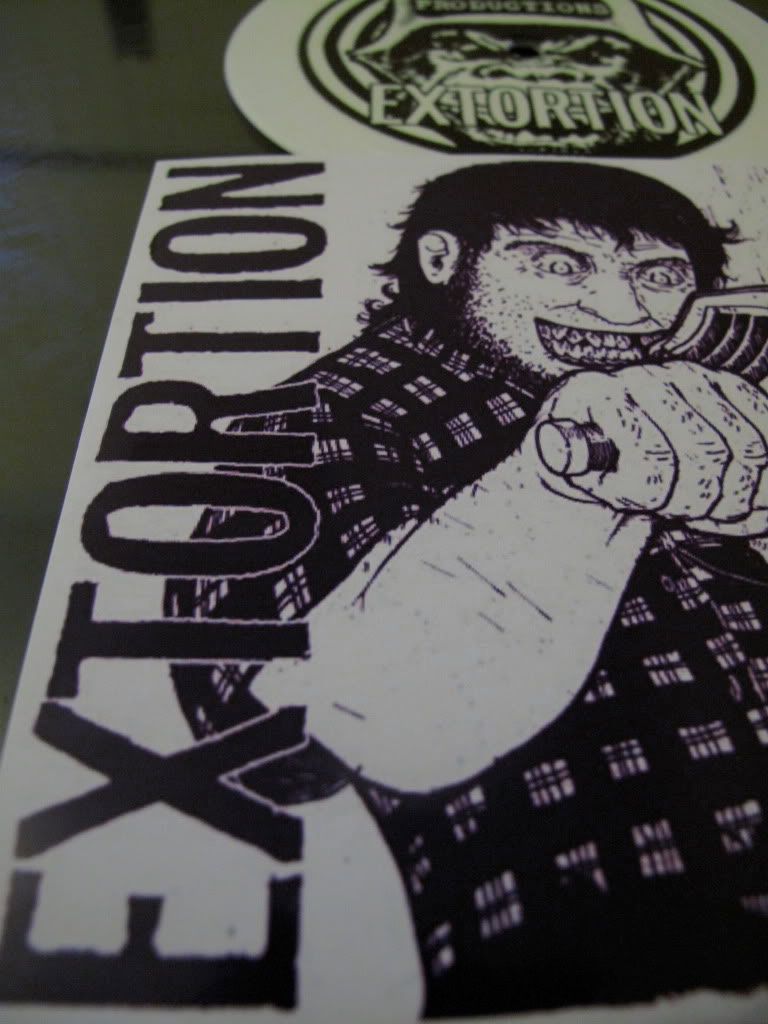 Now, RSR has gone and started a 'puzzle' set of records that, when you match up four different covers from four different records it makes a picture. Normally I would never buy into something like this, it seems like just a way for the guys at the label to offload some excess stock, but they decided to use the Extortion/Septic Surge split 7" as one of the four parts. I don't say no to things like this.

Part three in the series.
This is another part of the puzzle. Part two actually. The Kill The Client/Thousandswilldie split. Gulf coast grind from the former, though I have never listened to Thousandswilldie at all. Curious. Bright

fluresent yellow

wax. Being the OCD fuck that I am, of course I had to grab this part. I must finish it. Just the Endless Blockade/Wadge split, and Su19b/Dreadeye split to go.

Broken Needle s/t 7" on black wax on Schizophrenic Records. Rad, fast, rough hardcore. I had never paid too much attention to this band before I grabbed this, but I certainly am now.

About To Snap 'Already Dead' 7" on

red

vinyl from A389 Records. Kind of a mix of older Boston/Detroit stuff with a modern vibe. Not too bad, though it was more of just a quick add on.