I have been waiting for these for a little while now, as you may be able to imagine, I was stoked to find these in my post box today. The latest three issues of Distort fanzine.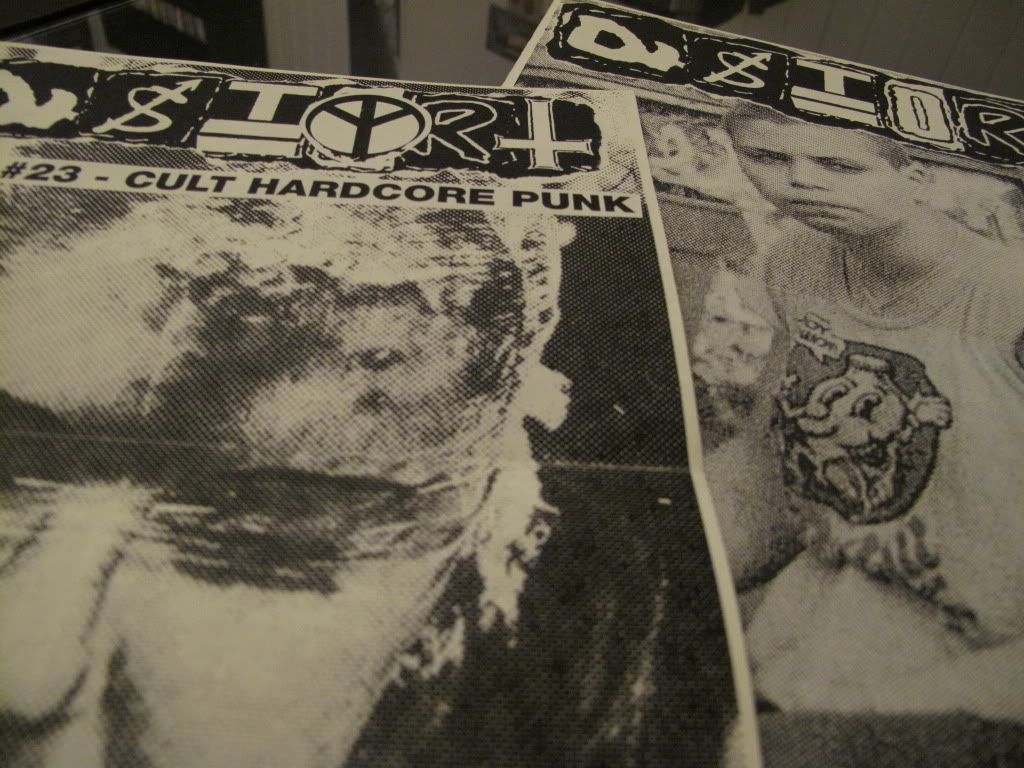 Issues #23 and #24 come as standard print matter. Interviews with Watery Love, Wasted Time, and Waste Management, along with a SE Asia, Straight Jacket Nation tour diary in #23. #24 Consists mostly of just random printed stuff, dragged out from DX's private collection of stuff that he has apparently hoarded over the years.

Issue #25 is the Extortion/Jed Whitey split 7". I already have a regular copy of this 7", of which I posted about a month ago or so, but this copy has the limited (of 150) subscribers cover.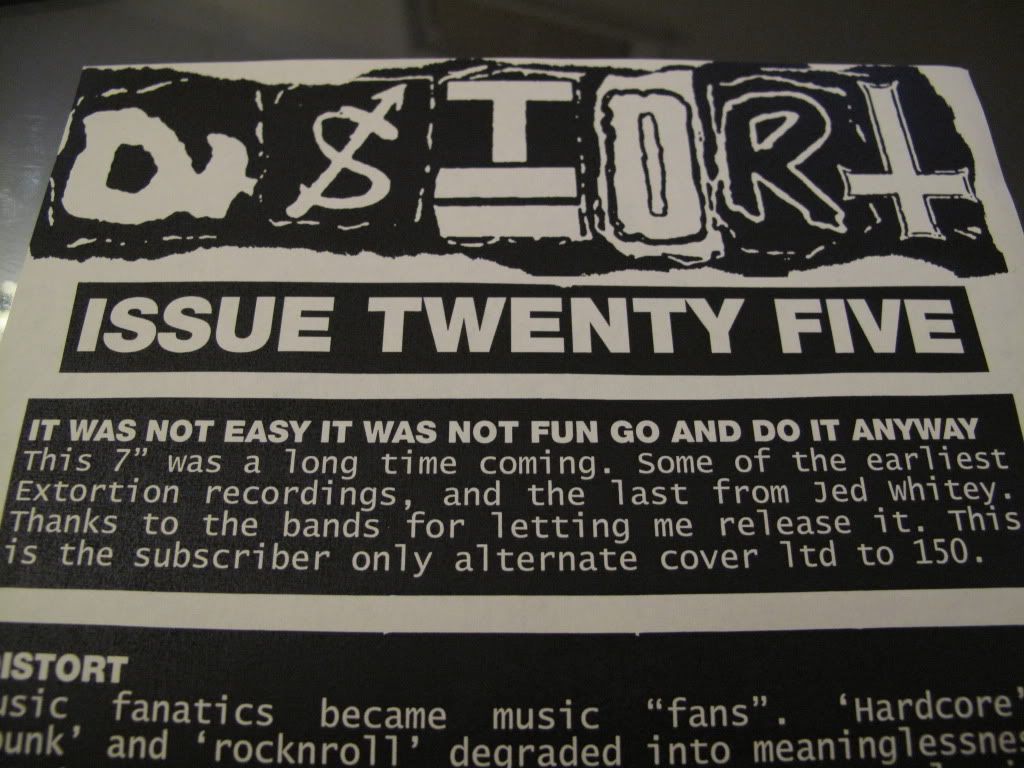 As you can see, it's just a black and white news print version of the standard sleeve. But on the backside it's got the routine inner notes that come with every issue of Distort print zine.