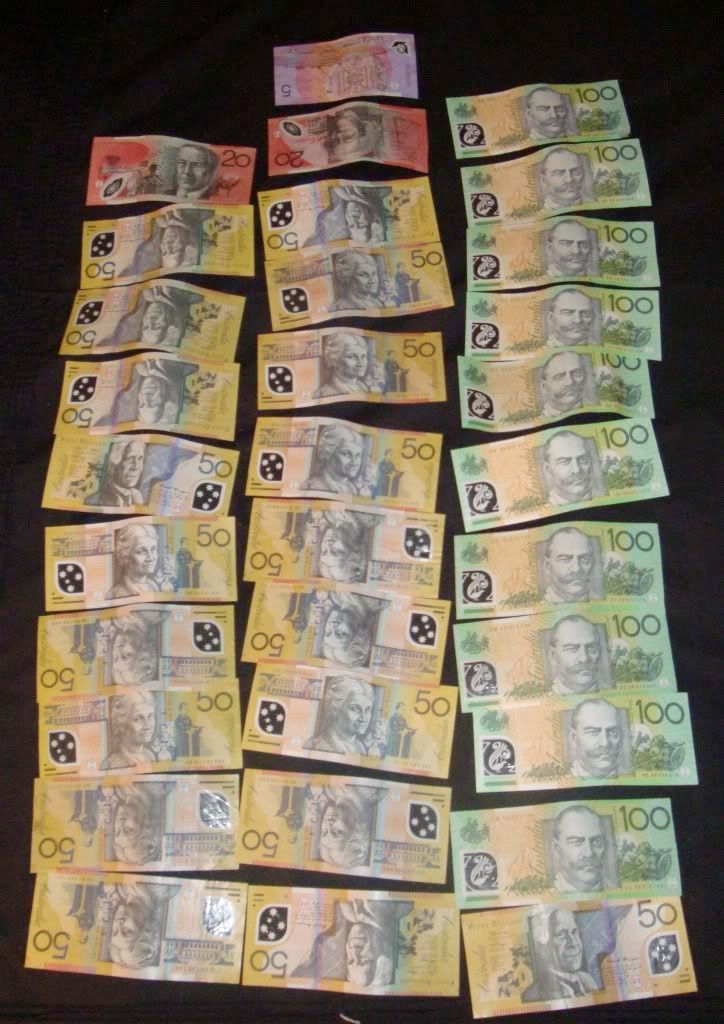 That
was
mine. Not any more. I bought a car. Dammit.
Foreign (ie non Australian) joots: that is what our money looks like.
My Trash Talk 'East Of Eden' version B, finally came in the mail today. In all, the band pressed three different versions of this single; A,B, and C. No idea what the other two look like, I just got this one. It's one sided, with no label or anything on the B side. Black wax.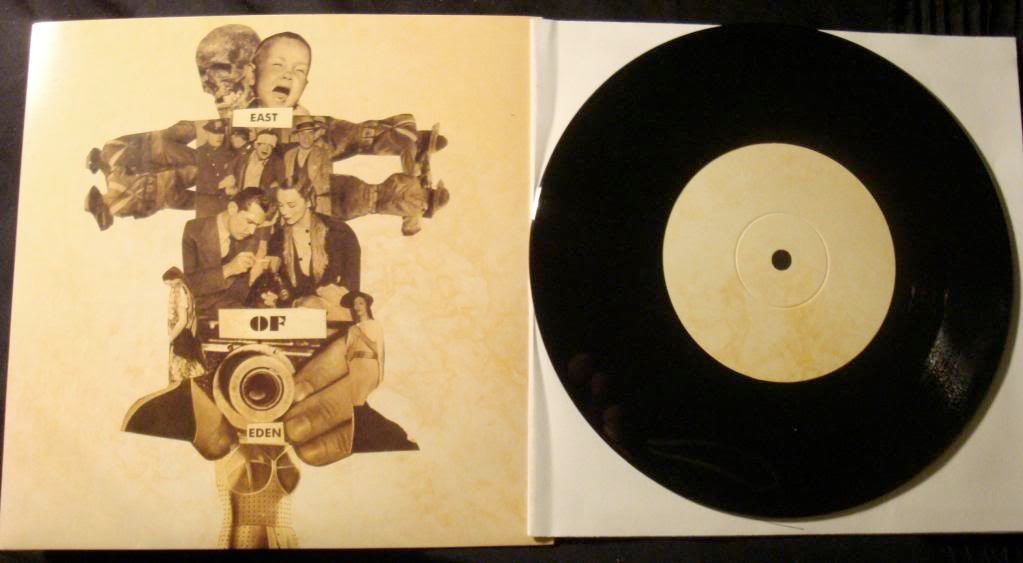 I also picked up my Crom/Agoraphobic Nosebleed split 7" on red from Kill The Music (my local store for those uninformed). I'm enjoying this newer ANB stuff, and I do enjoy Crom alot. Whacky PV/Crossover from Socal. The artwork on the sleeve is the highlight for me though.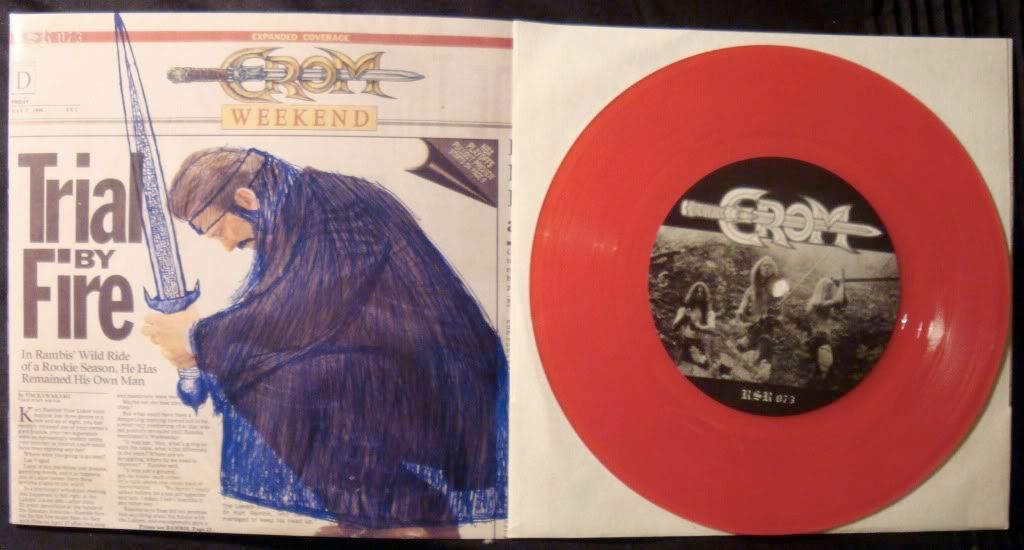 Also grabbed issue #0 of local Brisbane A5 zine 'Wasted Days'. Not a bad read at all, I have read far worse. I like the layout, and two of the six or seven features entertain me, though vegan recipes and comparing Wolf Whistle to Mind Eraser is blasphemy to my senses.