With yesterday's announcement of the upcoming Converge/Napalm Death split 7" I figure this post is in order. Picked this up a few weeks ago in a bulk order from the Crucial Response Records distro. A bootleg copy of the debut Napalm Death LP, "Scum". Black vinyl.
I've had the picture disc version of this record for a few years now, and I've wanted a proper sleeve version for longer. I happened to stumble across this boot version while making an order for some other records from Crucial Response so I figured it would be good enough. Literally two days after I ordered and paid for this though those recent official Earache reissues were announced. In retrospect I probably should have grabbed one but at the time I wasn't into the idea. Whatever.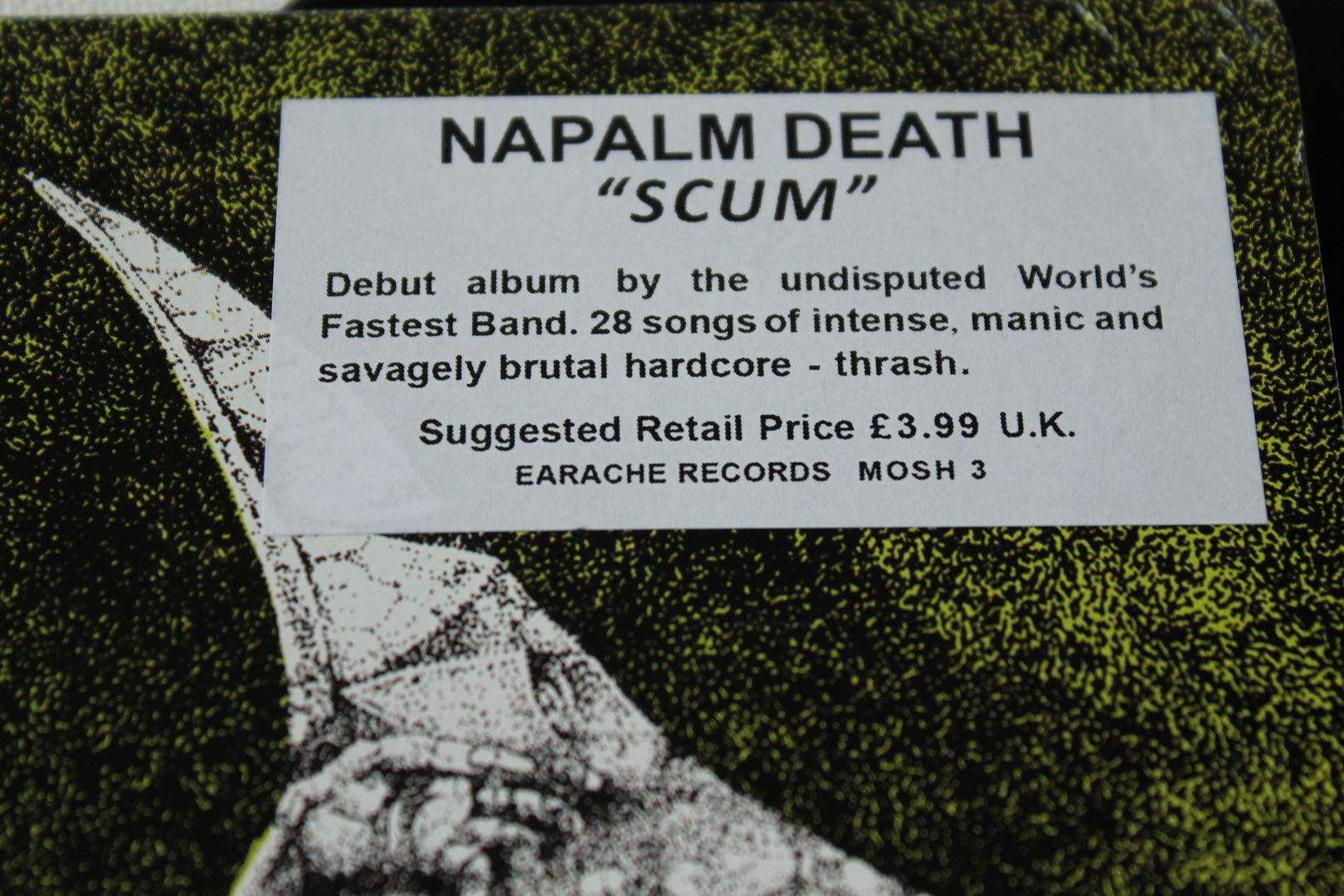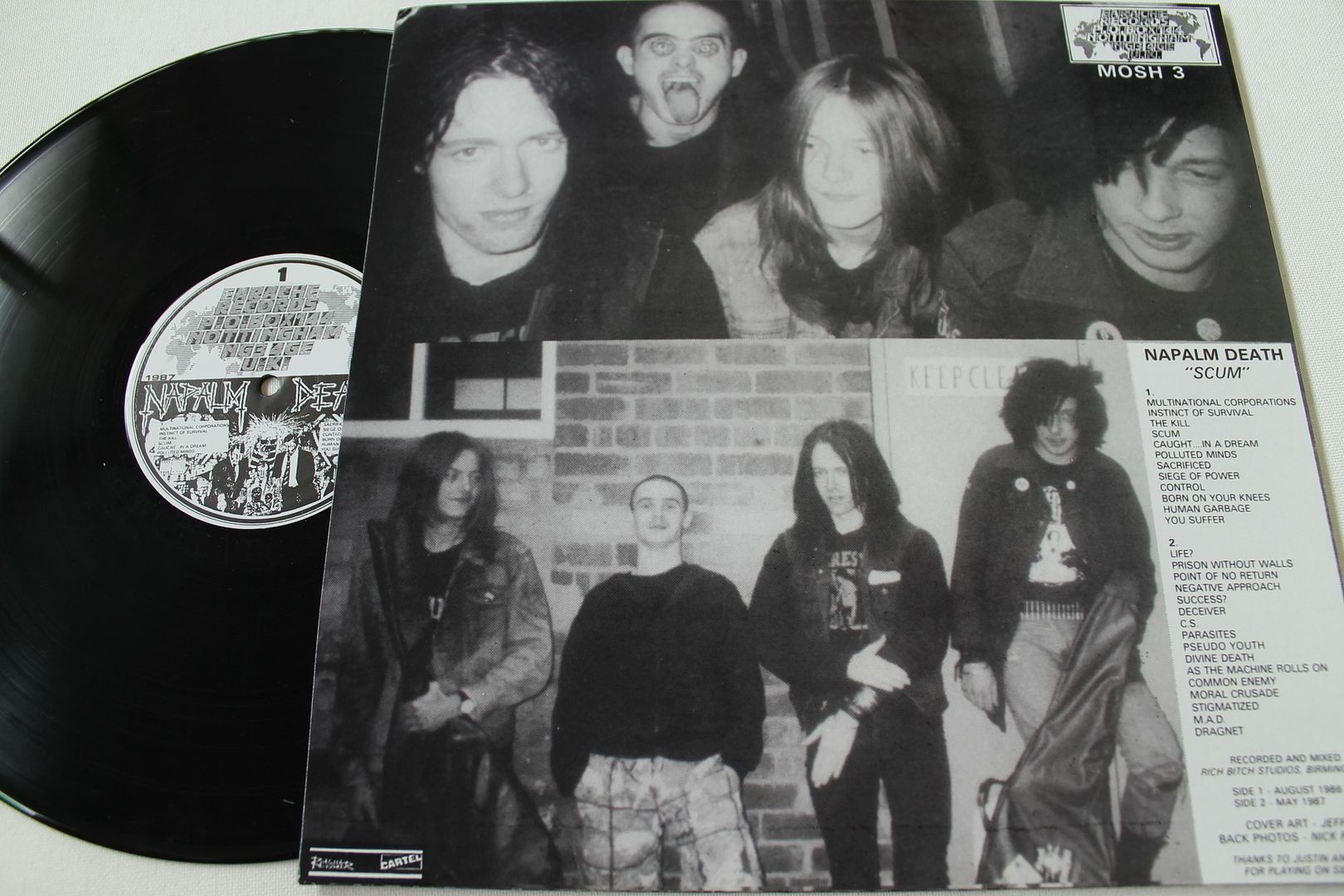 From what I can tell it's a pretty faithful boot in terms of packaging and layout etc. I've never actually seen an OG version but people who know have informed me so. As far as I know the front and back covers are actually just direct photocopies of the real edition, but they're pretty god ones as you'd never noticed unless it was pointed out.