Hirs from Philadelphia recently toured here with locals Shit Weather in tow for most of it. I think they were supposed to have this 7" for sale during said tour but I don't remember seeing it on the merch table. This is the split EP between the two bands on black wax pressed by One Brick Today. Not sure of the numbers.
I can't really get into Hirs a huge amount. Simply, they're a two man grindcore unit. One count of cross dressing frontman and one count of guitarist. Both backed up by a programmed drum track live. Not sure who programs the tracks, I'd hope that both guys have a hand in it. No bassist.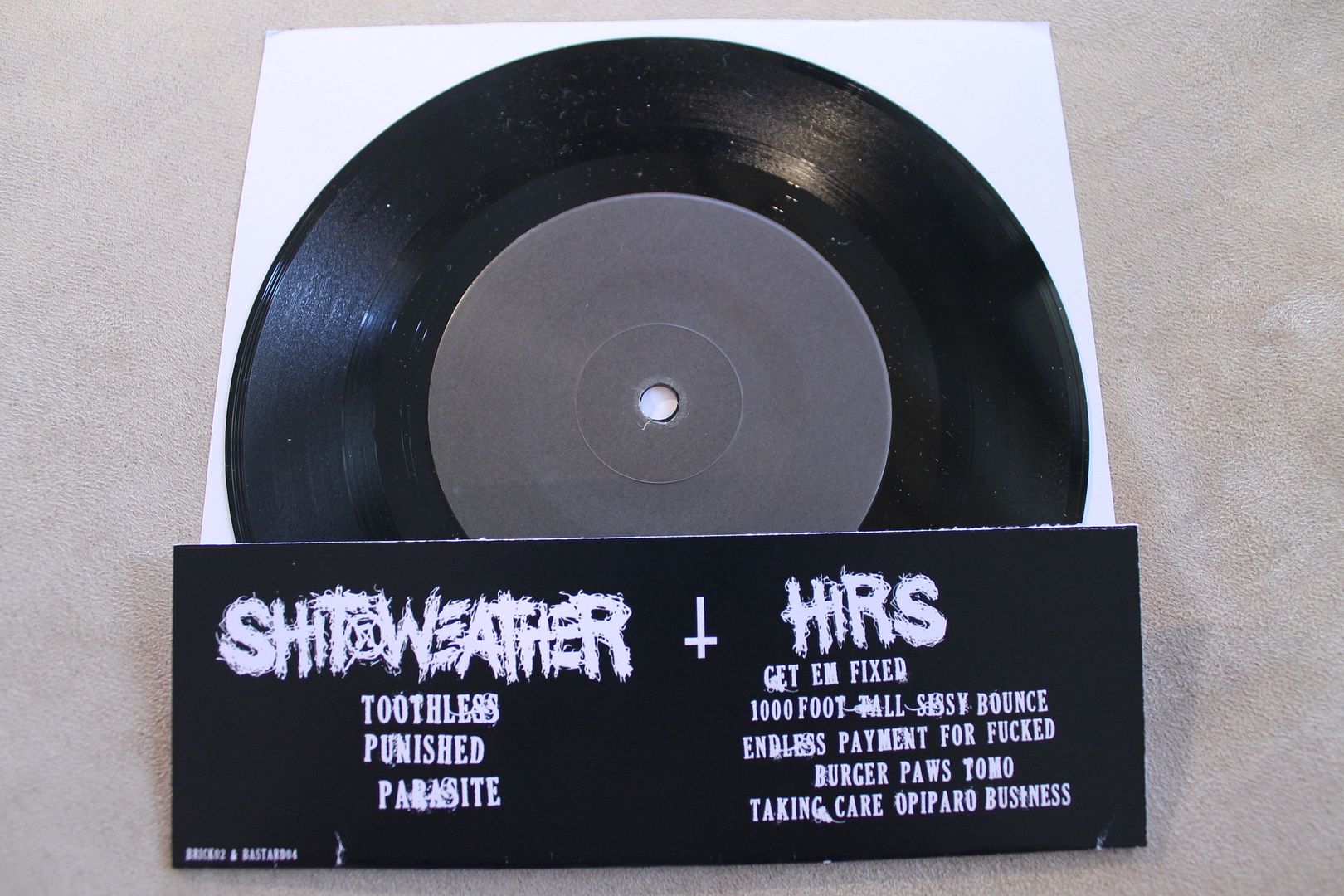 I really like Shit Weather. One of the better bands this country has produced in the last few years. Dark, dirgy hardcore with blast beats, I guess comparative to some form of PV. They did a demo last year that sounded quite similar to the music here. Rough recording with a singer that engages with a slightly higher pitch approach. What makes the band good is how seamlessly they manage to work some really cool groove styled slower bits into their faster paced bits and blasts. I heard that this may be the last stuff that they're doing for a while . Not sure why they'd want to go on a break after only releasing a demo and split, all I can muster is perhaps some more negative motives, which worries me because I really think these guys are sick. I hope they don't split permanently.