Here lies the new split 7" between two of North America's noisier exponents of hardcore punk, Toronto's The Endless Blockade and Washington State's Pig Heart Transplant. 500 copies pressed by Superfi Records out of the UK, with, as Andrew from TEB so charmingly states, 'six panels of meat baby action'. Artwork by none other than the folks at Feeding, and it's arguably their best work to date. Off the top of my head I can't think of anything that they've done that I prefer. I will admit though that the sentiment is probably largely realised due to the fact that the screen print job put together by The Print Project is absolutely top notch (edit- not The Print Project, it was in fact printed by Heavy Rock Screen Print). The first thing I noticed when I opened the package was the stark smell of the rich ink and the feel of the premium quality matte card stock. Here's a record that evokes more than just the senses of sight and sound. This package could possibly be my favourite of the year.
So if you don't know by now you probably live under a boulder, but this more or less represents the final recorded output by The Endless Blockade. Recorded back in 2009, there's two songs on offer here, the first, this posts namesake, could probably be interpreted by most as a somewhat 'conventional' TEB song, being largely comprised of the standard guitar, drum, and vocal attack. The song is more of a grower though as it plods along at a reasonably consistent mid/slower pace. For over four minutes it rummages through various progressions, as Andrews patented noise effects gradually build momentum in the background, before it seamlessly rolls into the second track, "Your Curse", a complete noise track with randomly screamed vocals. I don't pretent to be this bands number one fan, nor to I know their entire catalogue front to back, but this seems like the most fitting Eulogy.
This post represents only the second time that I've ever had the chance to post about Pig Heart Transplant, the first being my post about their collaborative live LP with Iron Lung and Walls last year. The majority of this bands earlier work is very hard to come by as most of it was only ever released in very short runs. Coupled with the fact that I am not the biggest fan of dedicated noise/drone approaches like this, it means that I would never bother to grab PHT records unless they were literally within my grasp. What's to say here? Comprised most notably by Jon Kortland of Iron Lung/Feeding, their side of this split showcases just under five minutes of ambient, dark, random noise. Electronics, feedback, discordant drums and guitar. Gruff, belched vocals. Comparative to what previous PHT material I am familiar with, this isn't really at all removed from that stuff. I suspect established fans won't at all be disappointed.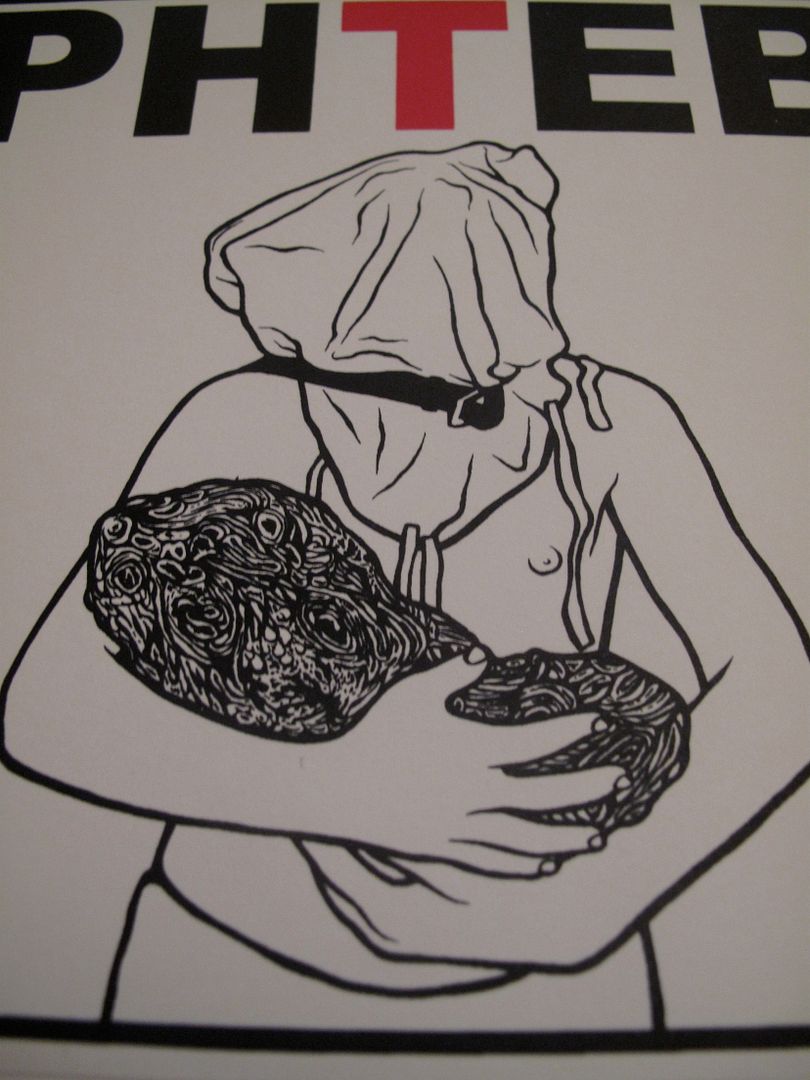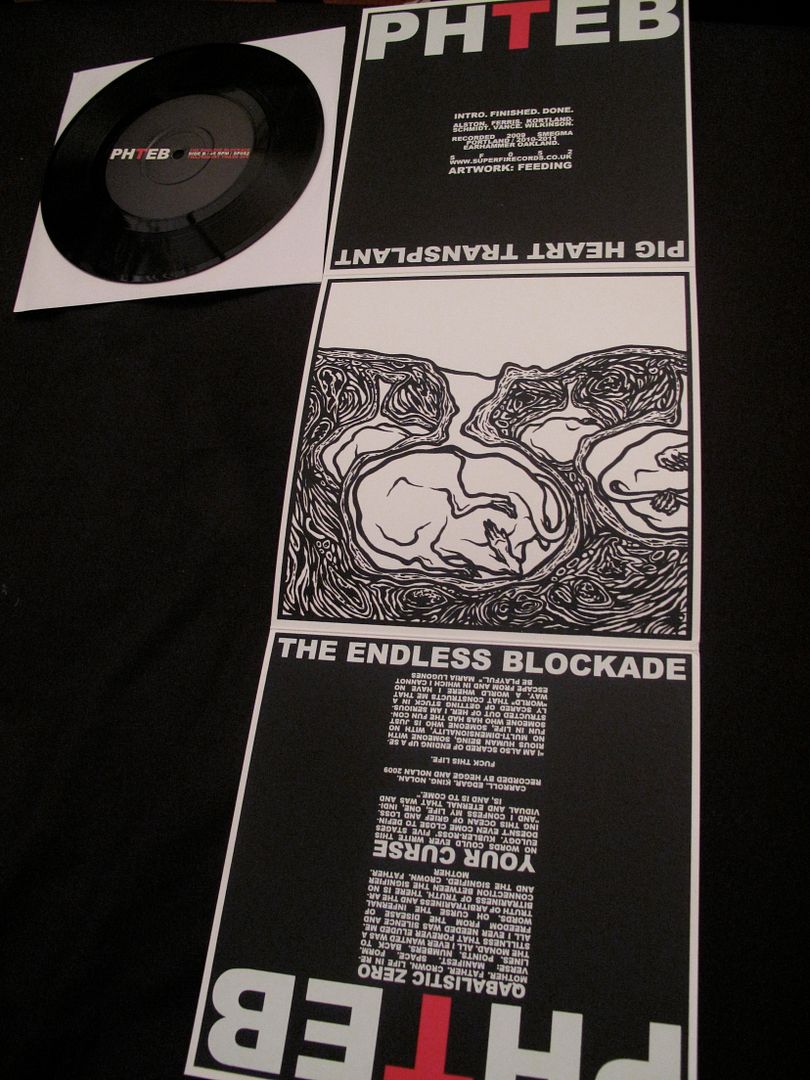 If only more bands and labels were geared for releasing more premium quality packages like this. I really doubt that this splits sleeve and artwork will be topped this year.