New 7" from Sweden's Bombs Of Hades thanks to the ever mighty Detest Records. Black vinyl 0f 450, there's also a pressing of white of 150 copies.
They're from Sweden so you can more or less guess the sound they're going for. Not far from that traditional Swedish sound at all, though not quite as rough as I usually like it. This doesn't really stray far from their more recent efforts though, and it's well worth the attention. One of the better bands amongst the Detest stables at the moment, and one of the better death metal bands coming out of modern Sweden for that matter too.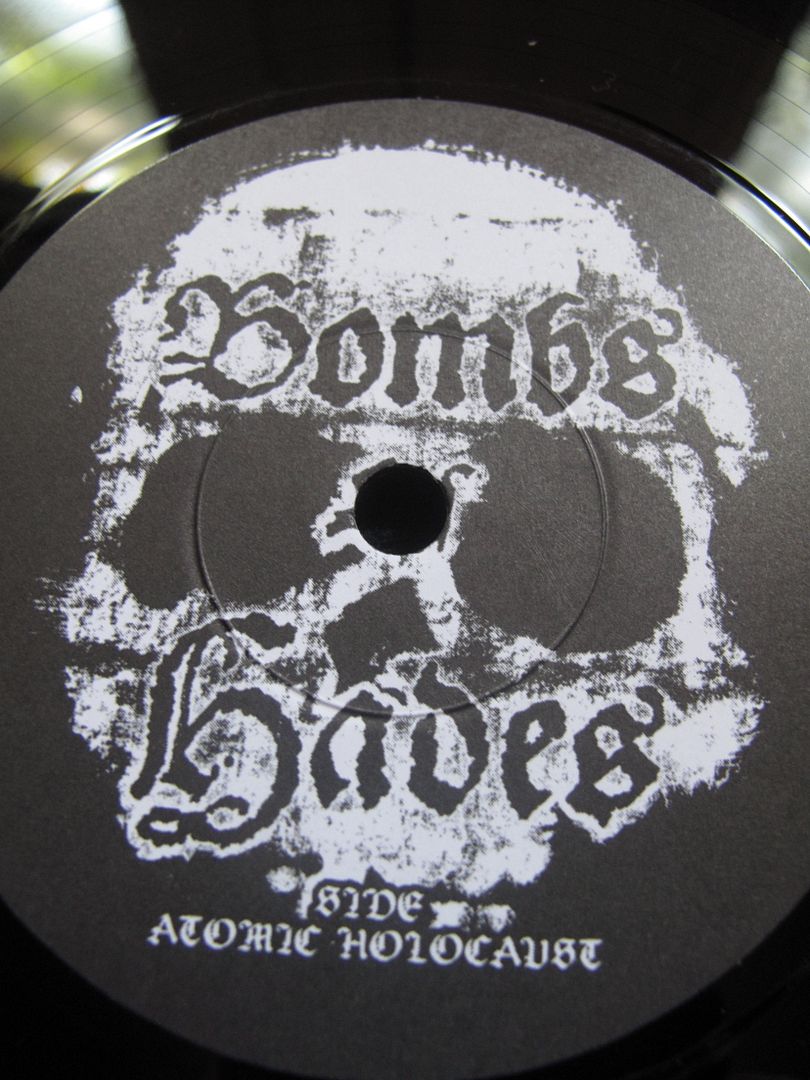 I wish there was more to show and say about the layout, but as is the story with so many modern death metal 7" releases, it's just a simply black folded sleeve with some white print artwork of the more macabre influence. All relevant info (no lyrics) on the back. What you see is what you get.