So Southern Fraud Records have gone and reissued the Nihilist demos as one complete gatefold LP, packaged together with the Entombed demo as a 7" EP. 2000 copies were pressed in total, and I think the colourways were divided evenly in two of this
gold
press and a silver edition. I just grabbed the one version.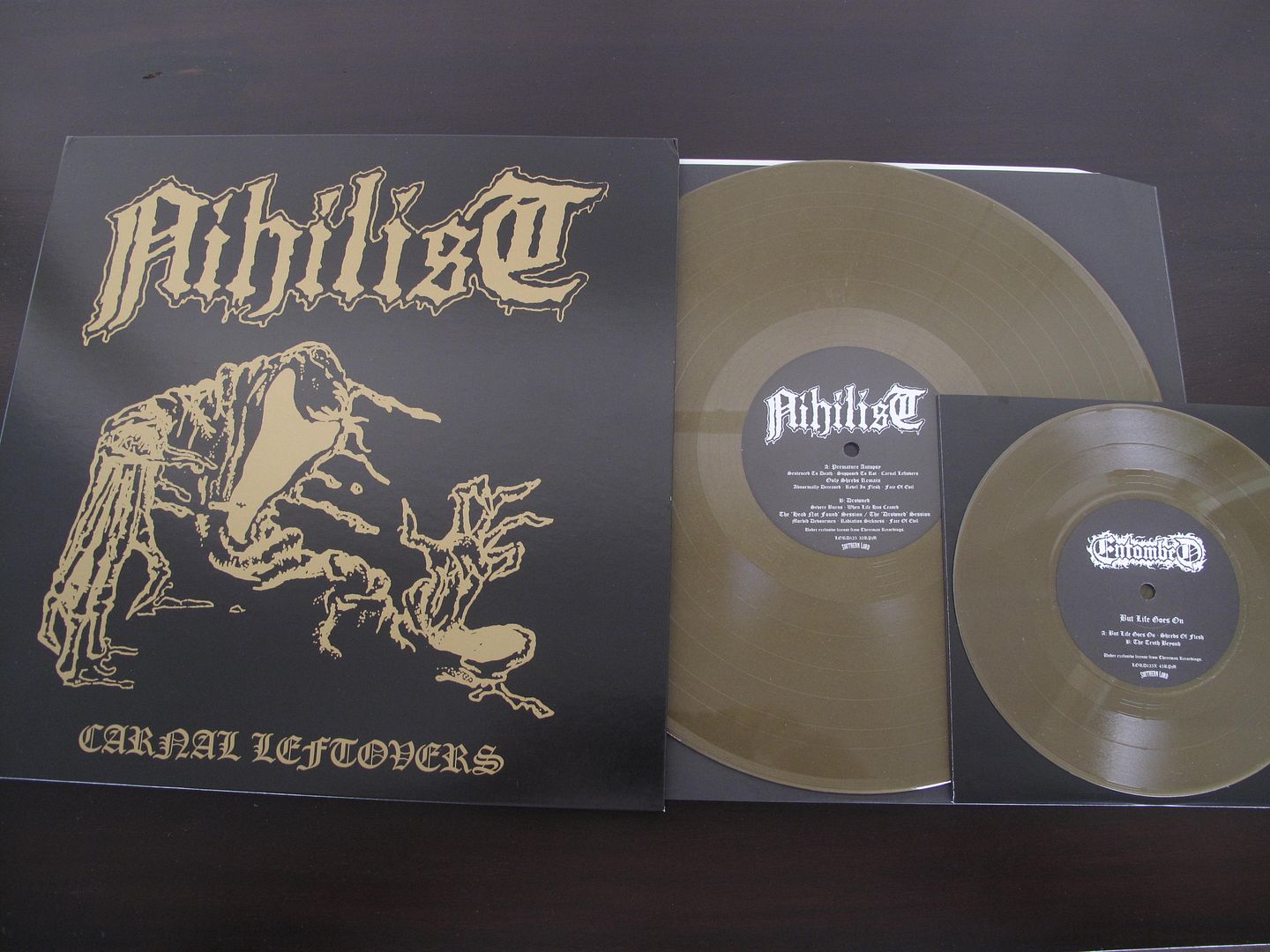 Very tidy package as you'd expect from Southern Lord, each record housed in it's own matt black dust sleeve, inside a silver coloured, glossy, printed jacket, inside the gatefold. Heavy.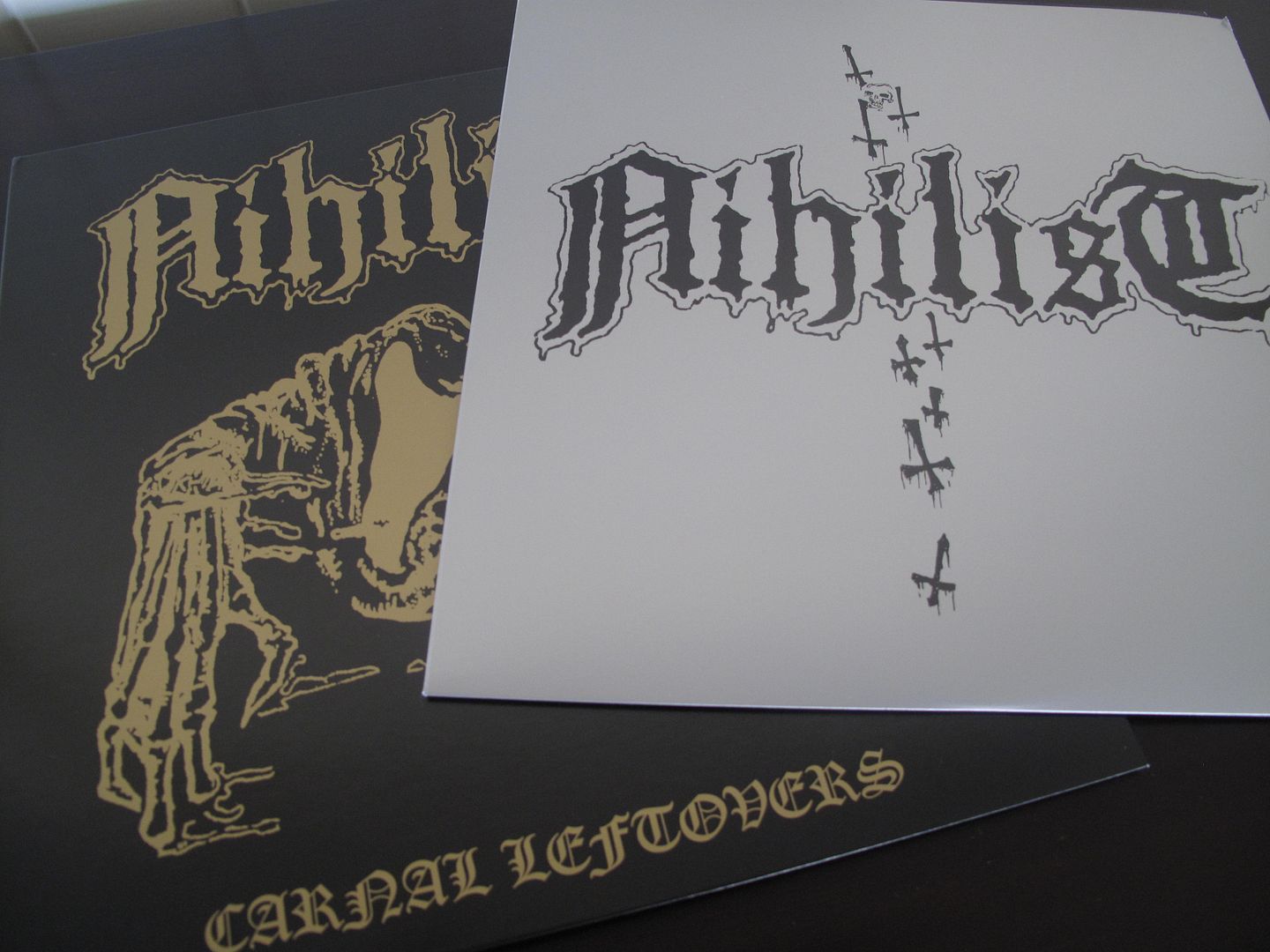 The 7" sleeve is mounted directly onto the side of the 12" sleeve.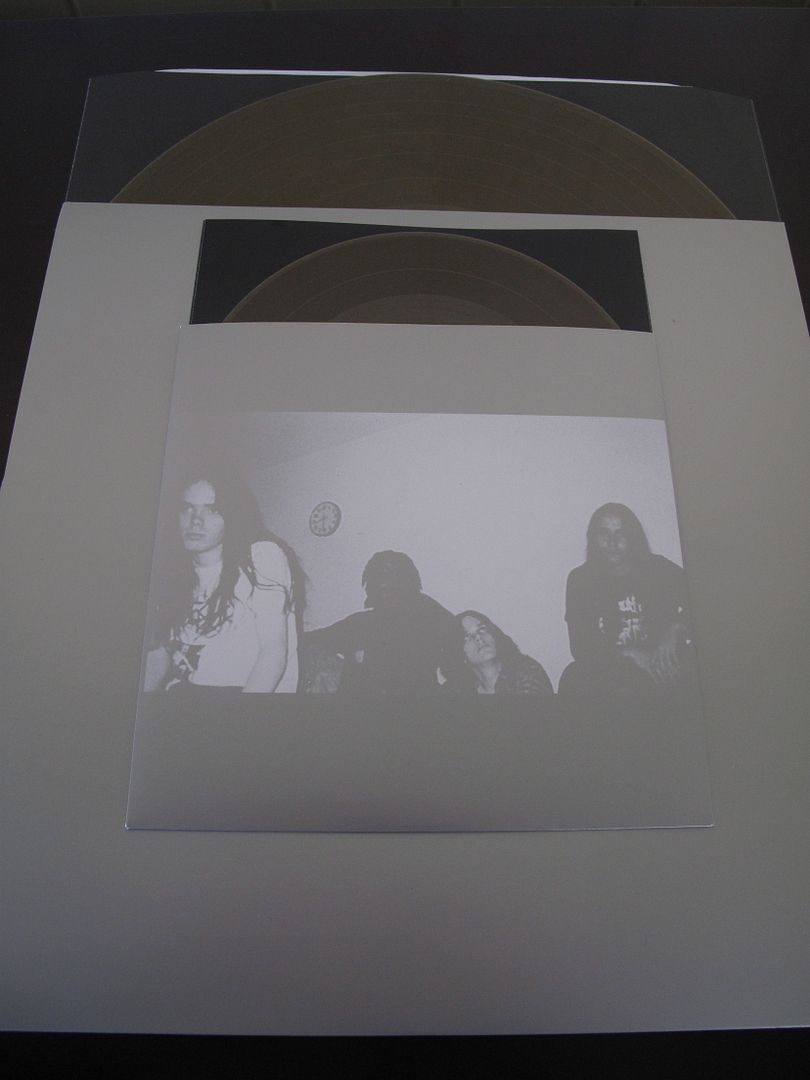 Sometimes it's tricky actually justifying being into 'early Entombed' when the vast majority of it was actually written when the band was still using the name Nihilist. I'd assume that most would know the story with this early stage of the band, but for the uninformed, basically Nihilist was 4/5 of Entombed, just with Johnny Hedlund on bass instead. Nicke Andersson (founding member) broke the original band up when his relationship with Johnny soured to reform as Entombed later on. Most of the first Entombed album, the "Left Hand Path" LP, is actually Nihilist material. Hedlund went on to form Unleashed and release several influential, arguably cleaner sounding albums with that band.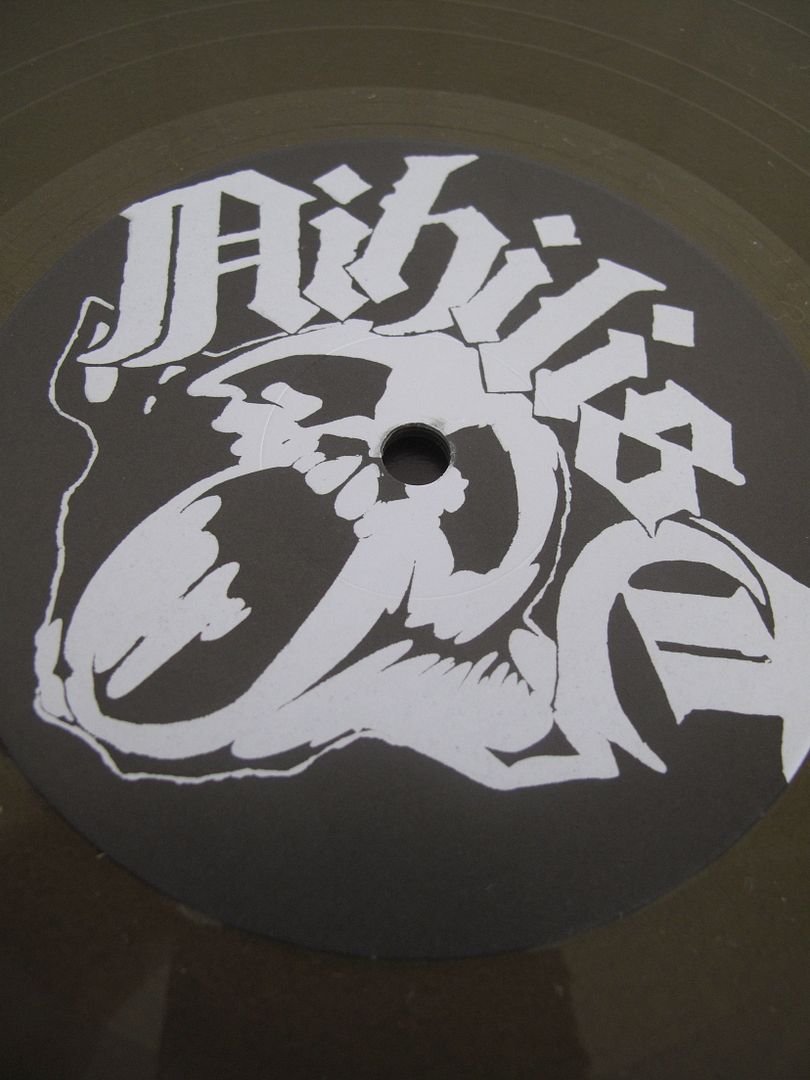 Gatefold sleeve that includes an expected collage of old, unseen photos of the band in live and various situations. Also included are liner notes by quite a few influential members of death metal history including Wannes from Asphyx, Anders from At The Gates, and Chris from Autopsy amongst many others. Well written and concise.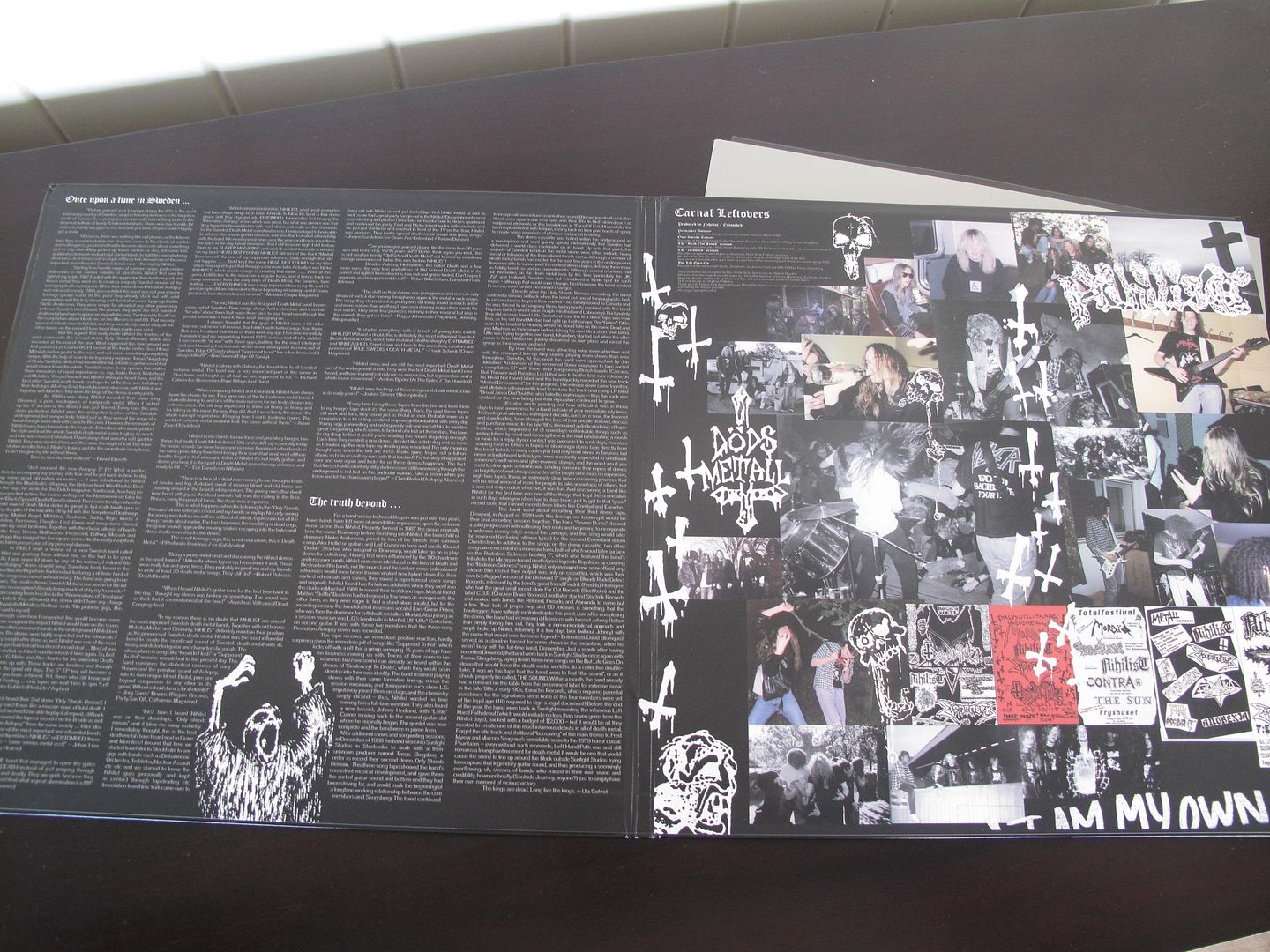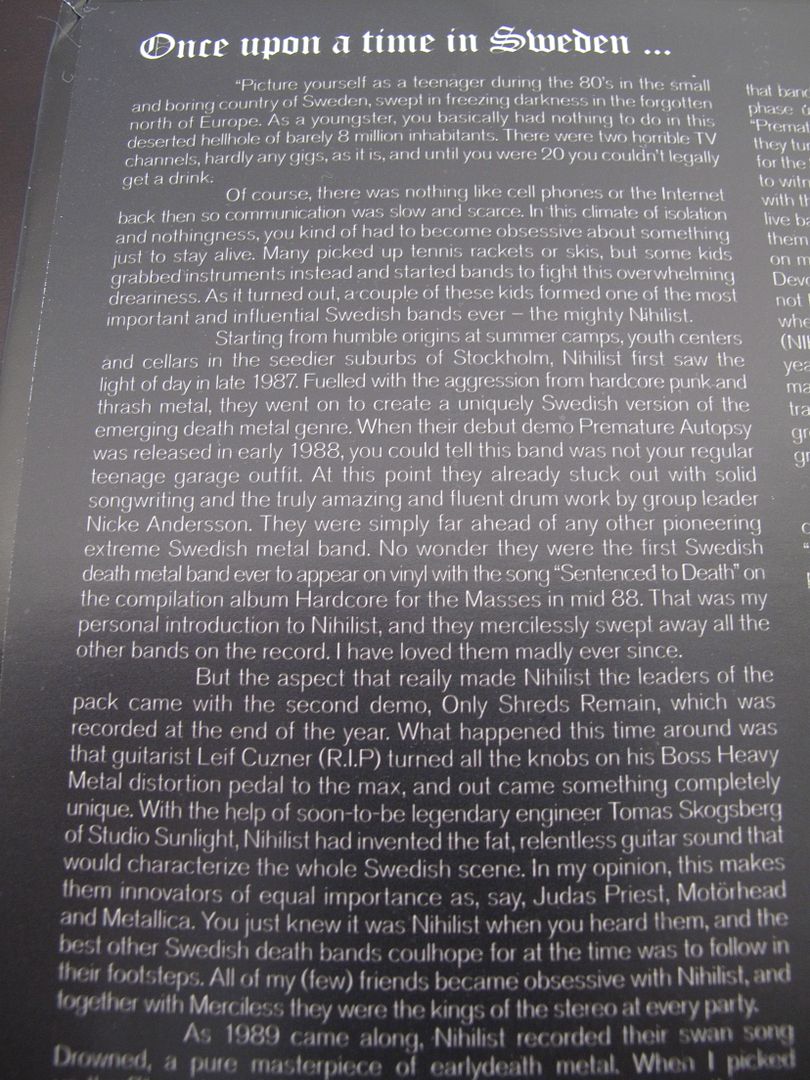 All four known Nihilist recordings are here, the "Drowned", "Premature Autopsy", and "Only Shreds Remain" demos and the other officially unreleased "Drowned" session songs, as well as the Entombed demo. 14 songs in total that all gradually progress in sound quality through each release. If you want to talk about classic, lo-fi death metal recordings, then go no further than these releases. Easily the best stuff to come out of this scene at this time.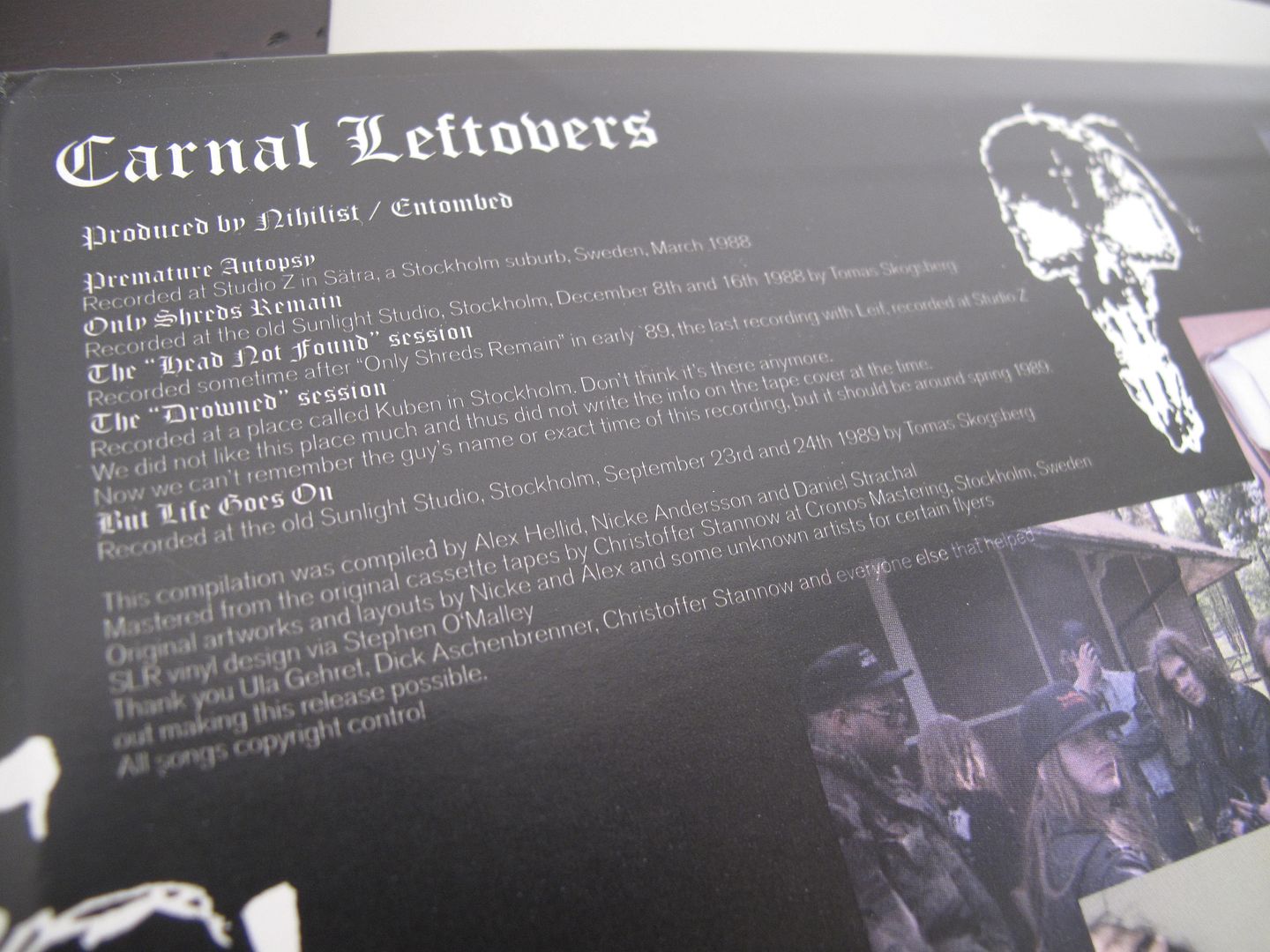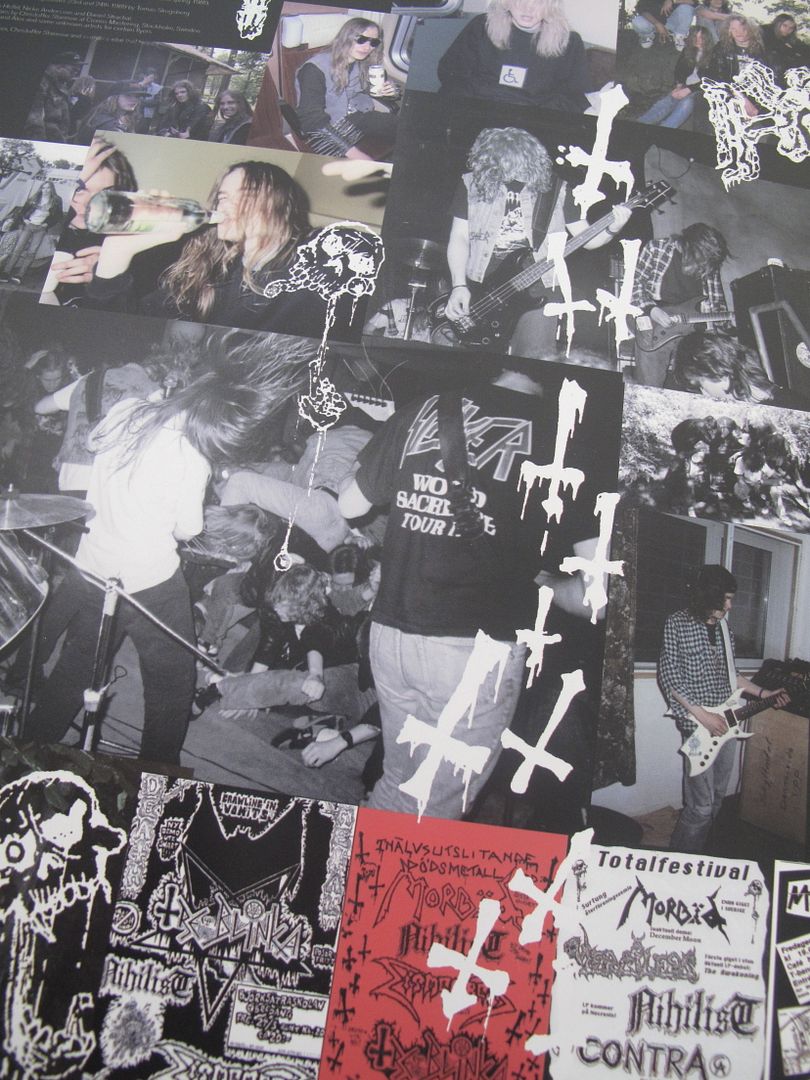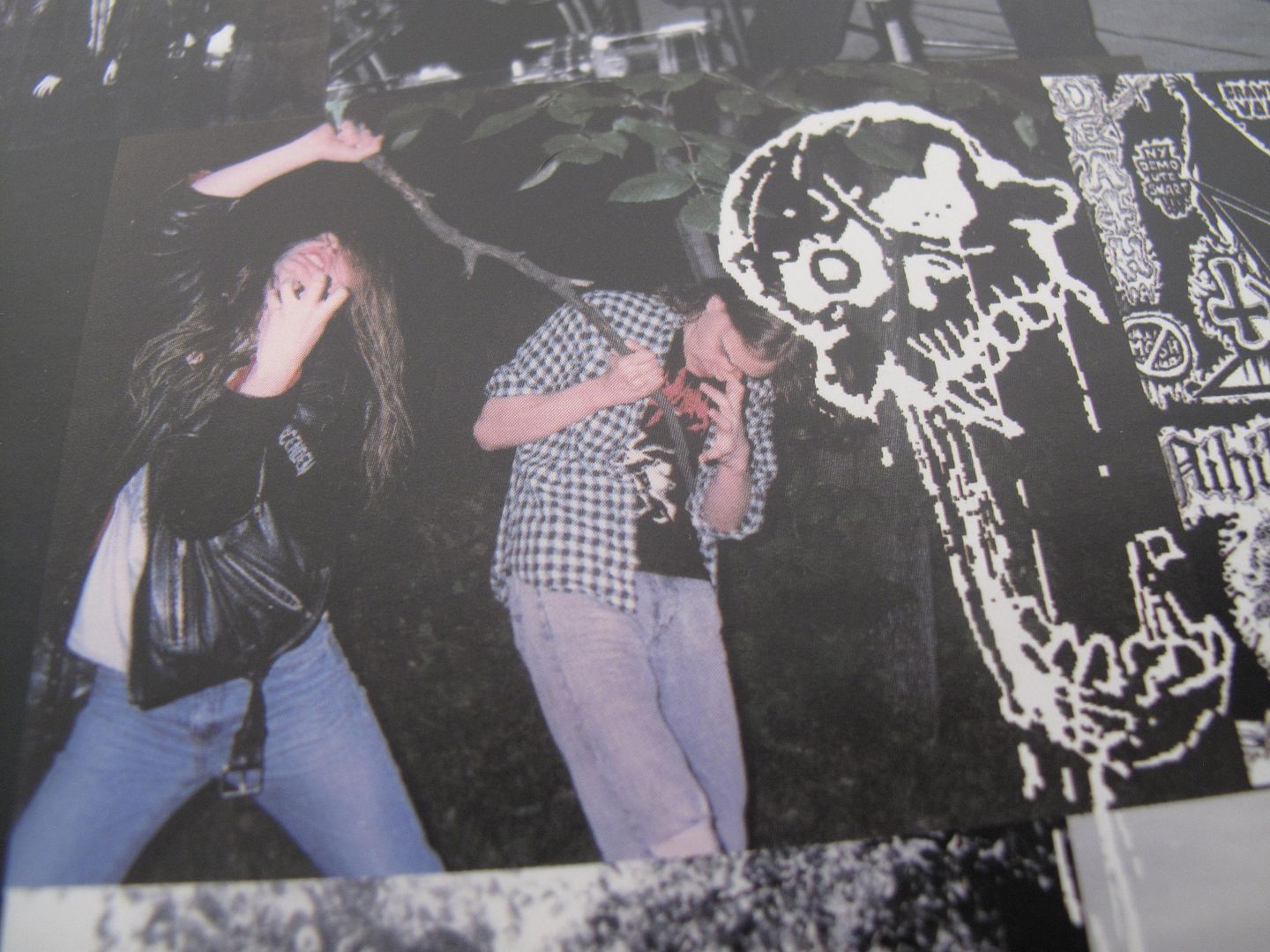 Obviously there's nothing new here, but never having the chance to get my hands on hard copies of these demos any other way until now, this LP will certainly go down as a top ten of 2011 for me. You can't deny the total quality of this band.