It's perhaps dangerous to admit that I have never been a massive Morbid Angel fan regardless of their influence in the death metal world over the last 20+ years. With that in mind though, I can appreciate quality when it's due and their first two records are certainly sought after items for me, and when a friend offers his copy of the "Blessed Are The Sick" original LP for a steal, I don't turn down the offer. Black vinyl from 1991, Earache Records #31.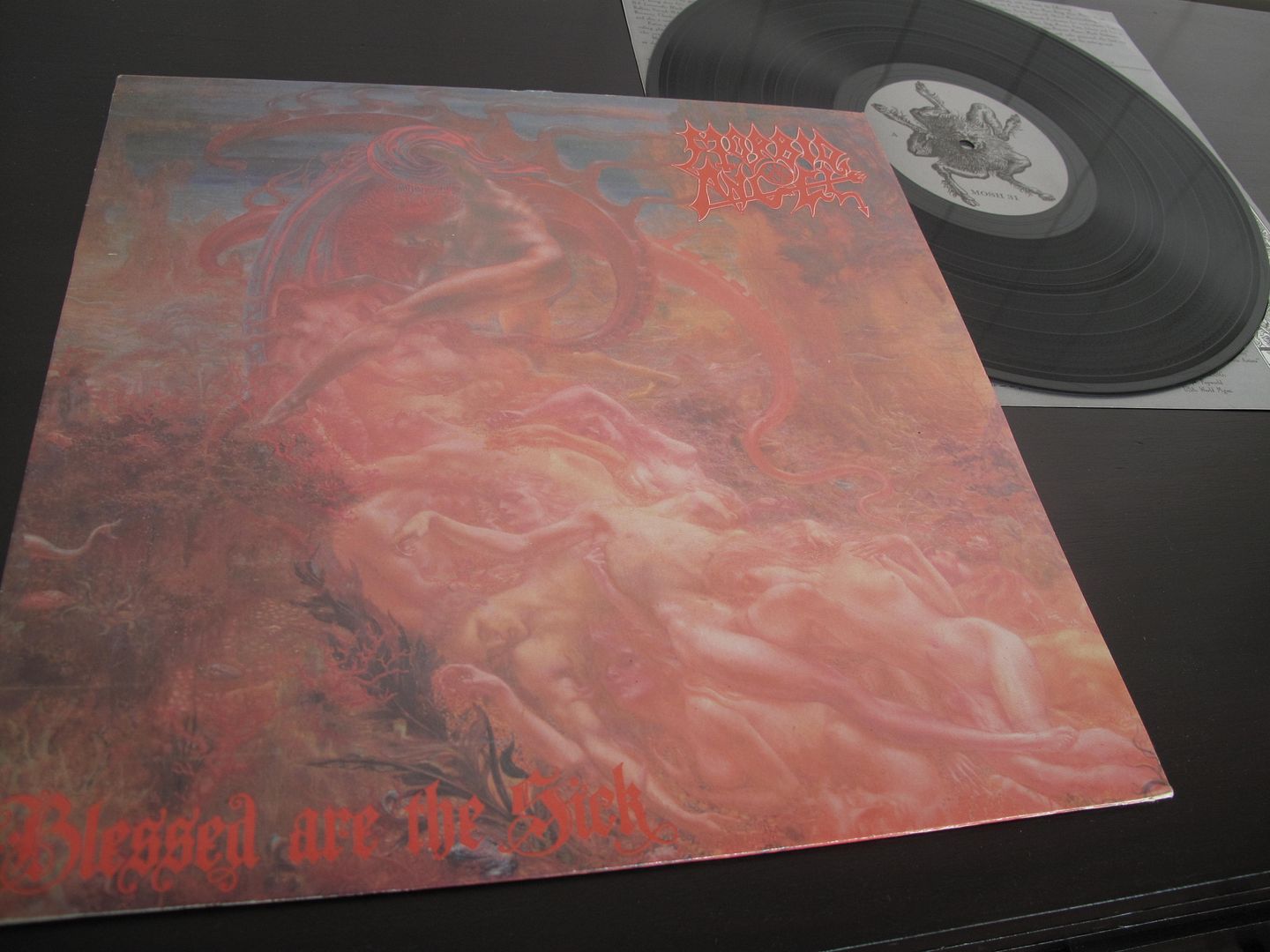 In terms of influential American death metal in it's infancy, I do clearly rate Autopsy before these guys, I just prefer the more punk/less precise sound of that band, but you can't deny the quality in the utter technical proficiency of this band and this album. This LP and "Altars Of Madness" spawned an entire genre and when you think about it's long term influence, it's fair to say that this style of music's lasting legacy would be the most prevalent these days in more modern extreme metal. Listen to the ideas and the execution in the fret work. Listen to the kick drums and percussion in general, Pete Sandoval was a a bit of a machine.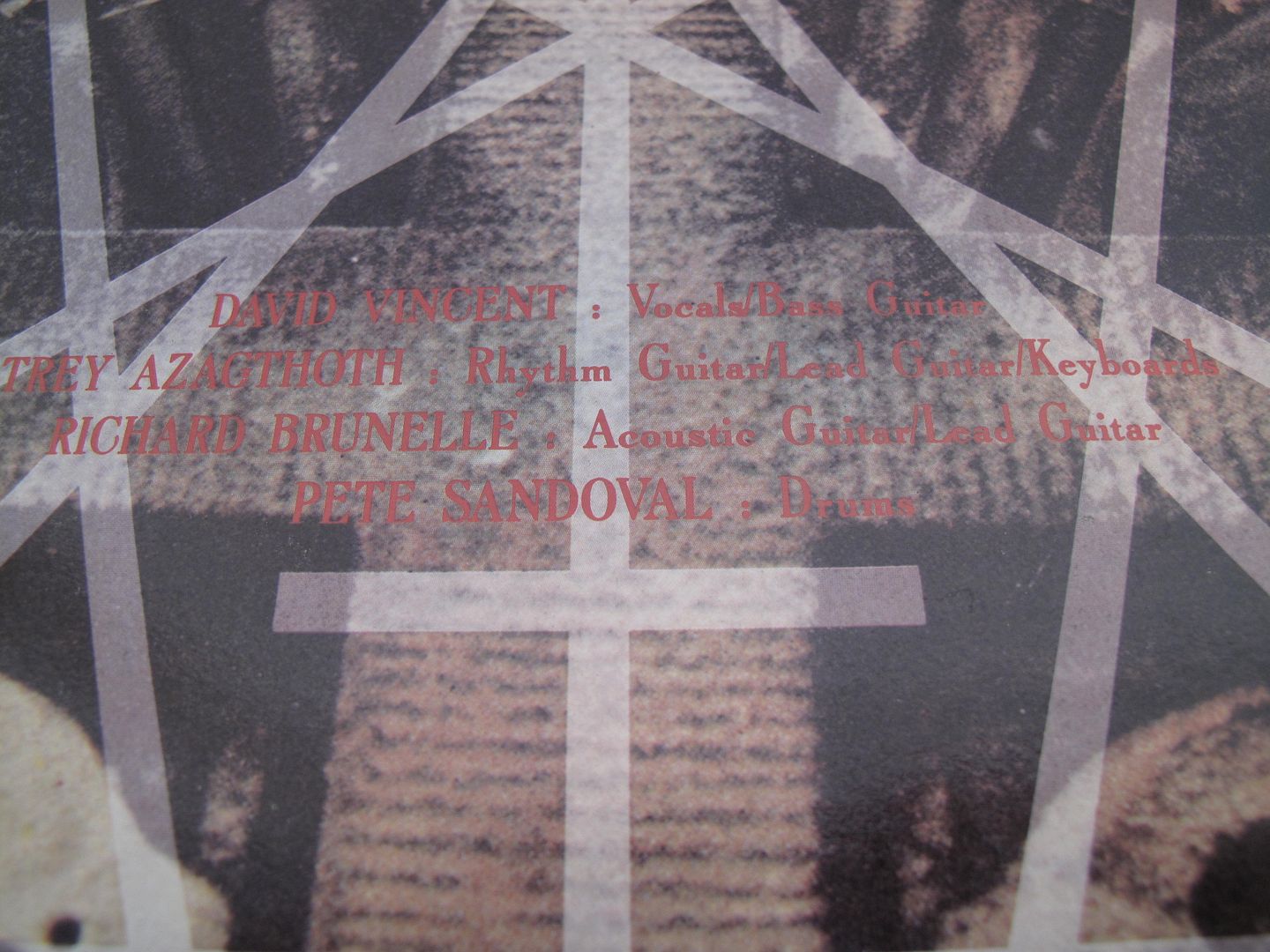 Too band about that new album, repulsive. Someone sell me "AOM" for a reasonable price.