Here's an LP that I believe is too often overlooked in modern day hardcore, the second full length from Brooklyn thugs, Biohazard, "Urban Discipline". Black vinyl. This was their debut for Roadrunner Records back in 1991, and as far as I am concerned, their best stuff. The question has to be asked why these guys aren't as recognised as they perhaps should be by the new scene these days, there are obviously older bands that get more credit, and even bands from the same scene and time that get it too. I put it down to their big label connection and the level of cheese that they exuded in their film clips and in general. Whenever I listen to this album, all I can think about is a bunch of tattooed scum bags wearing bandanas and tough guy posturing on the Brooklyn Bridge. I can certainly see how people would be turned off by the cheese ball imagery, but I love it.
This is an album that I've wanted for a long time, but an album that I've never been prepared to pay the silly amounts asked for it on eBay and the like. This was secured before I went on holiday for $35 post paid from the USA, a figure I can deal with considering it's age.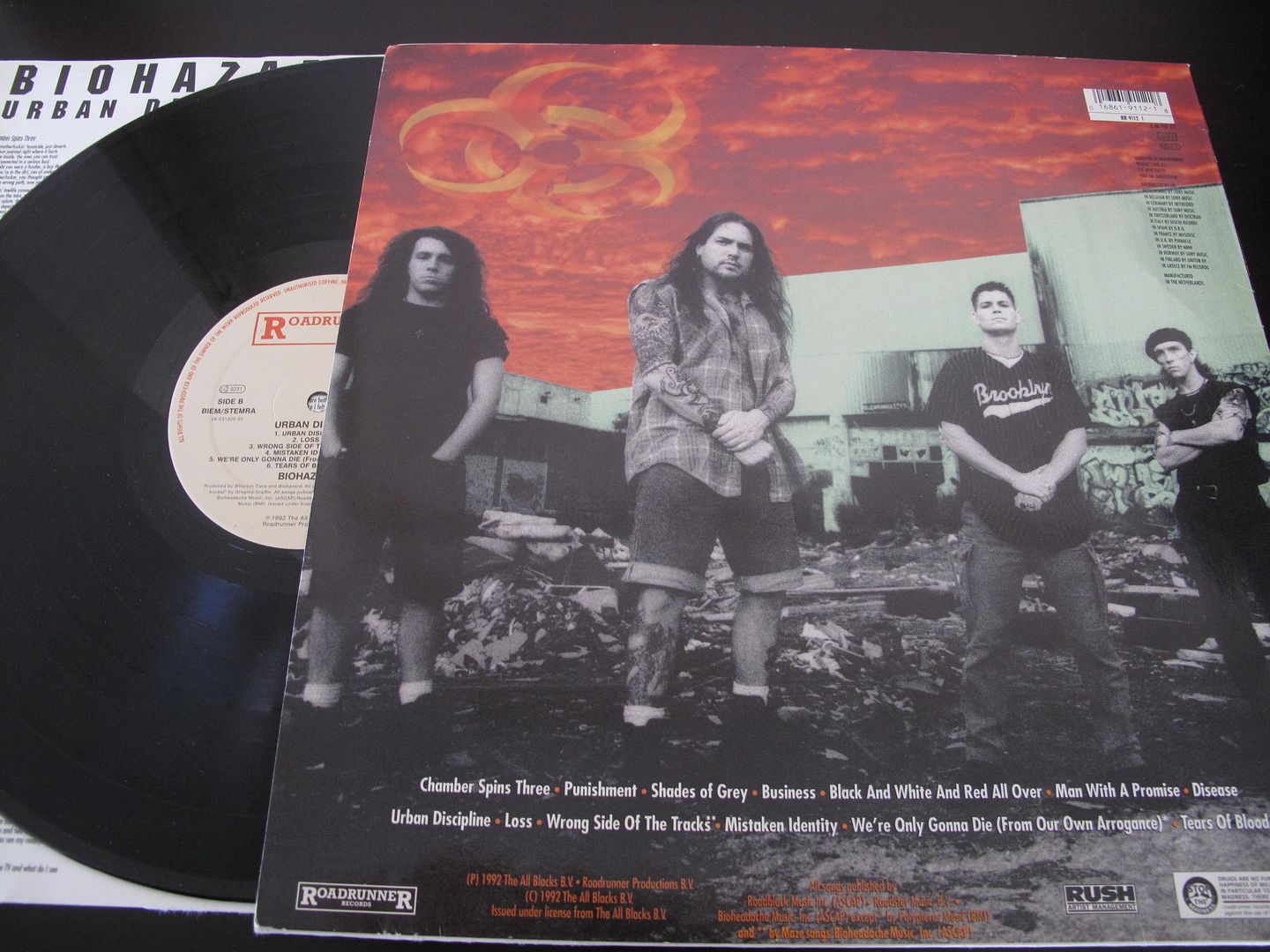 Just about every song on here is brilliant, the first three being some of the coolest hardcore songs ever written. I can't get past the cool drum sound and Billy's perfect guitar tone. His vocals on this LP sound on point too.
Say what you will, I understand how these guys are perceived these days, especially with some of their later material, and a few of the members side projects and other 'ventures'. I will always love this album though.