Here's a band that seems to go from strength to strength with each release. Record number four in the "Degradation" 7" sees DC's Coke Bust at their pissiest, fastest and most arrogant. This EP also serves as their debut for Grave Mistake Records. Black vinyl. Angry straight edge hardcore.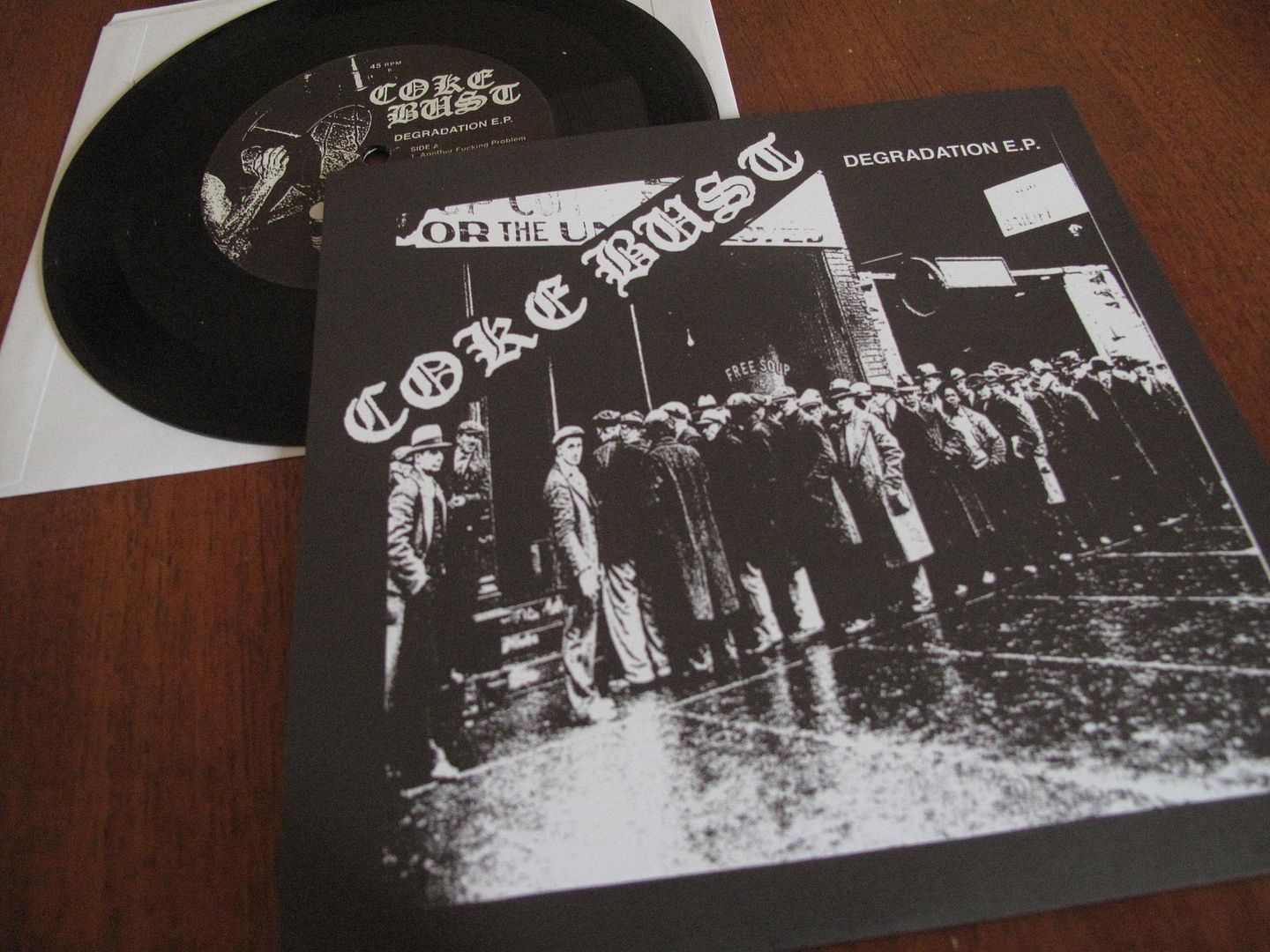 I've been with this band since their demo 7" on Headcount Records back in something like 2008 (or maybe '07?), and while that record was a blaster, this EP easily defines what they're all about in every sense of the word. I'll admit that they're by no means really breaking any ground at all, even in terms of their own little sub genre of sound, but in terms of recording qualities and power, they've pretty much hit it.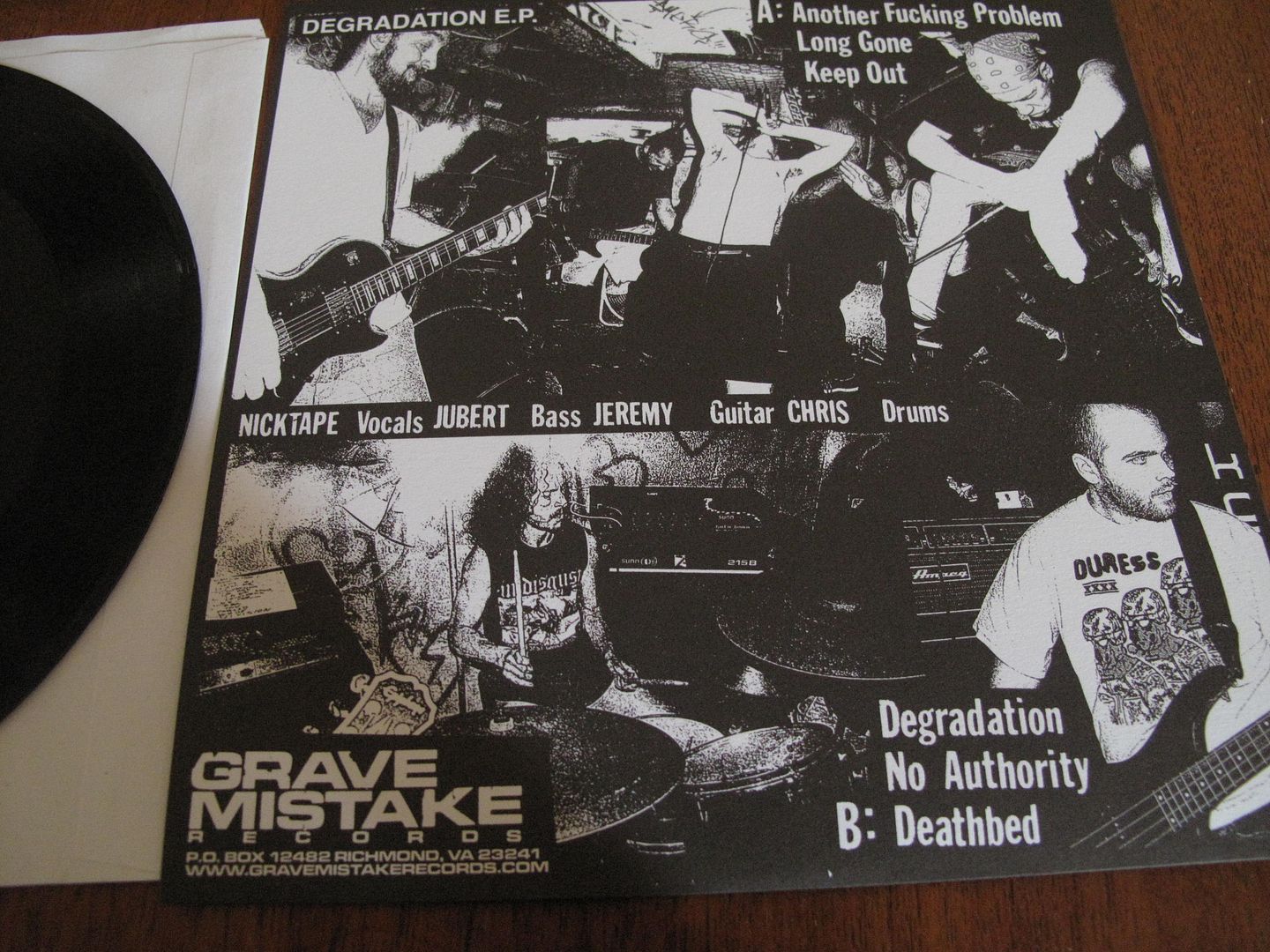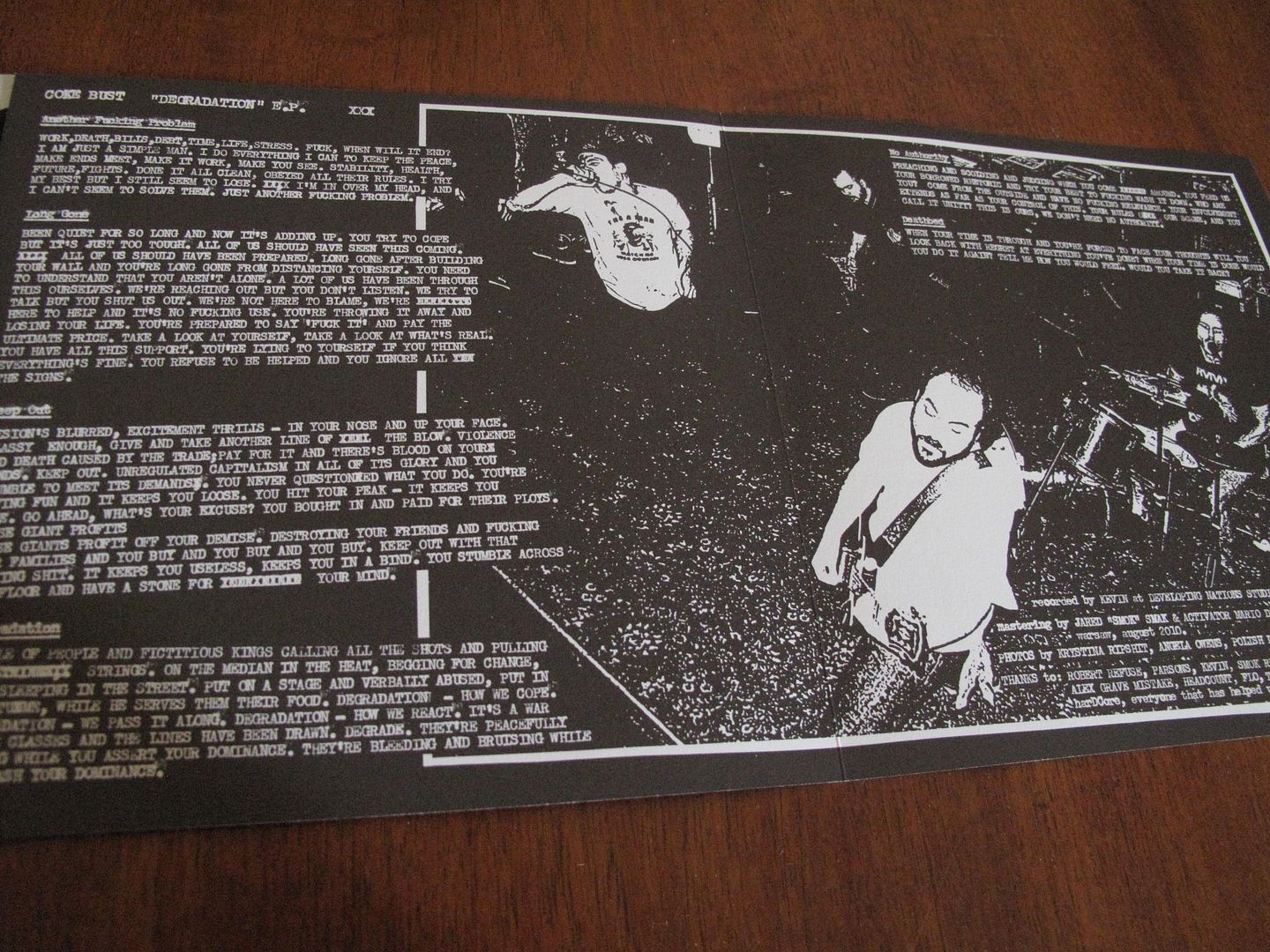 They were to be doing a split at one point with the now departed Norcal grind blasters In Disgust. Such a shame that band broke up, but what you gonna do?