Bridge 9 have somewhat of a reputation (well, in my books anyway) for ruining good hardcore bands. Two recent cases that stand out for me being Outbreak and Cruel Hand. So when it was announced that Mother Of Mercy had signed with the label after their amazing LP from 2009, I was pretty sure that that was it for the band. It's nice to be able to say that this new LP "IV: Symptoms Of Existence" isn't at all a bad release, but it's certainly nowhere near as good as the bands last album.
Sea Foam Green
wax of an undisclosed number. B9 have stated that it's the most limited though.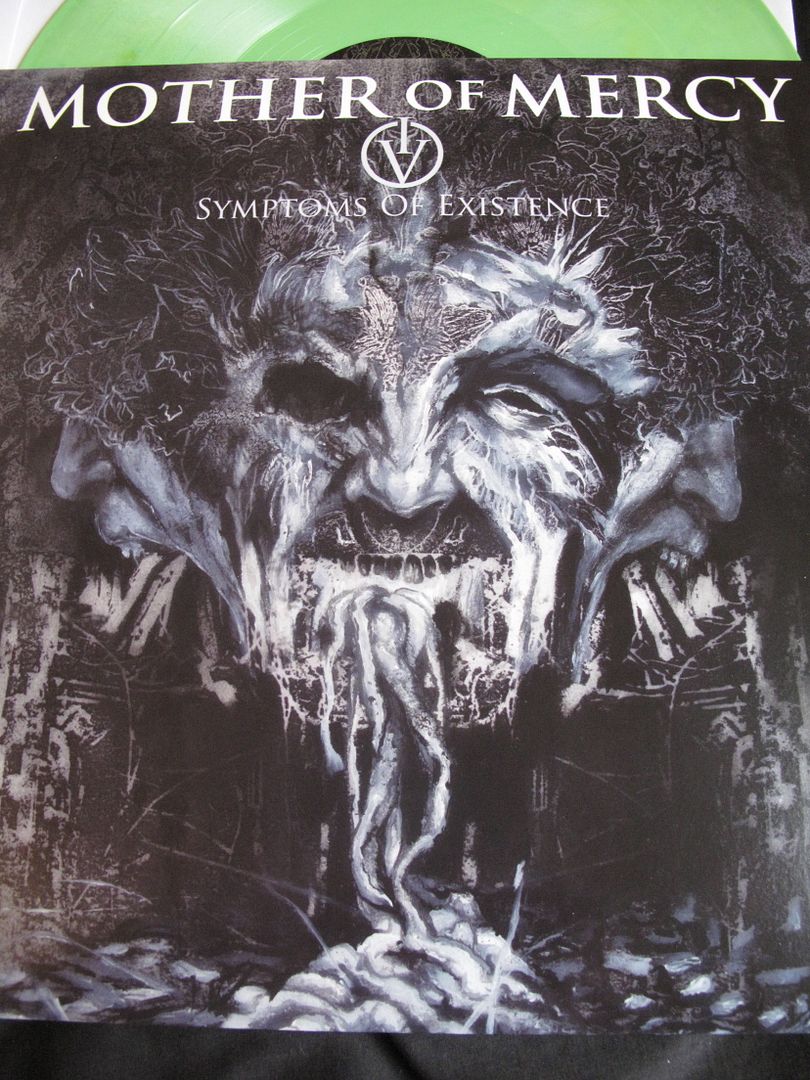 So what you get here is much the same as the older stuff: metallic riffing, with mostly fast song structures built around Robert's great vocals. One immediate problem I have with this recording though, it that his vox are almost completely drowned out by the music. His style is a primary part of what made the last album as good as it was, without it now, it gets stale.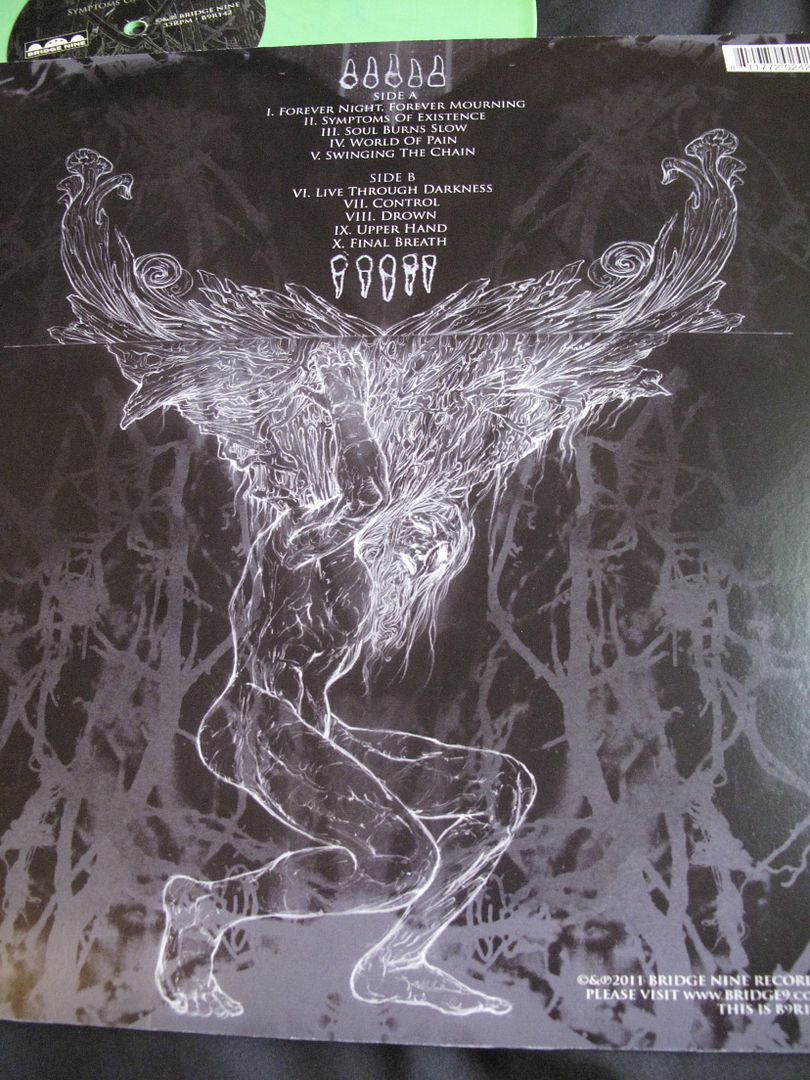 I've never liked the bands name, and likewise, I don't like the title of this new record. Seems a little over dramatic or something. Keep it simple I say. I find the artwork boring as bat shit too, as I do with pretty much every B9 release these days, that's just me though.
It's a bit of a shame, but I don't see the band really outdoing their older material now at this point. That album on Six Feet Under Records was just way too good. Everything worked well. And while this new album is a concise effort, and I'm sure that they are happy with it, as will be most B9 kids, the reality is that this is just average, middle class, run of the mill metallic hardcore with no kicks. With all that said though, this is the best thing B9 have had anything to do with in two years, maybe more (apart from the Antidote reissue, but who's counting?).