Possibly the most hyped demo of 2010 right here, the Boston Strangler "Outcast" demo. This originally came out in the beginning of the year in somewhat limited numbers. No Way Records decided to re-dub it this month. Something like 300 copies of this version exist.
Pretty clean package, I think the record label's original intention was to also release this with some Boston Strangler sticker, but it ended up being too hard to be done or something like that. Who needs a sticker anyway?
Alot of people are rating this as the demo of the year, and I'll admit that it is good. Most of these people sight it's likeness to the classic 80's Boston heavy hitters and again I'll admit that this thing certainly sounds like it was recorded in the middle of '82. For me though, that doesn't make it the demo of the year. I'll readily listen to the Reckless Aggression or Skrapyard demos before this one. Top five though, probably.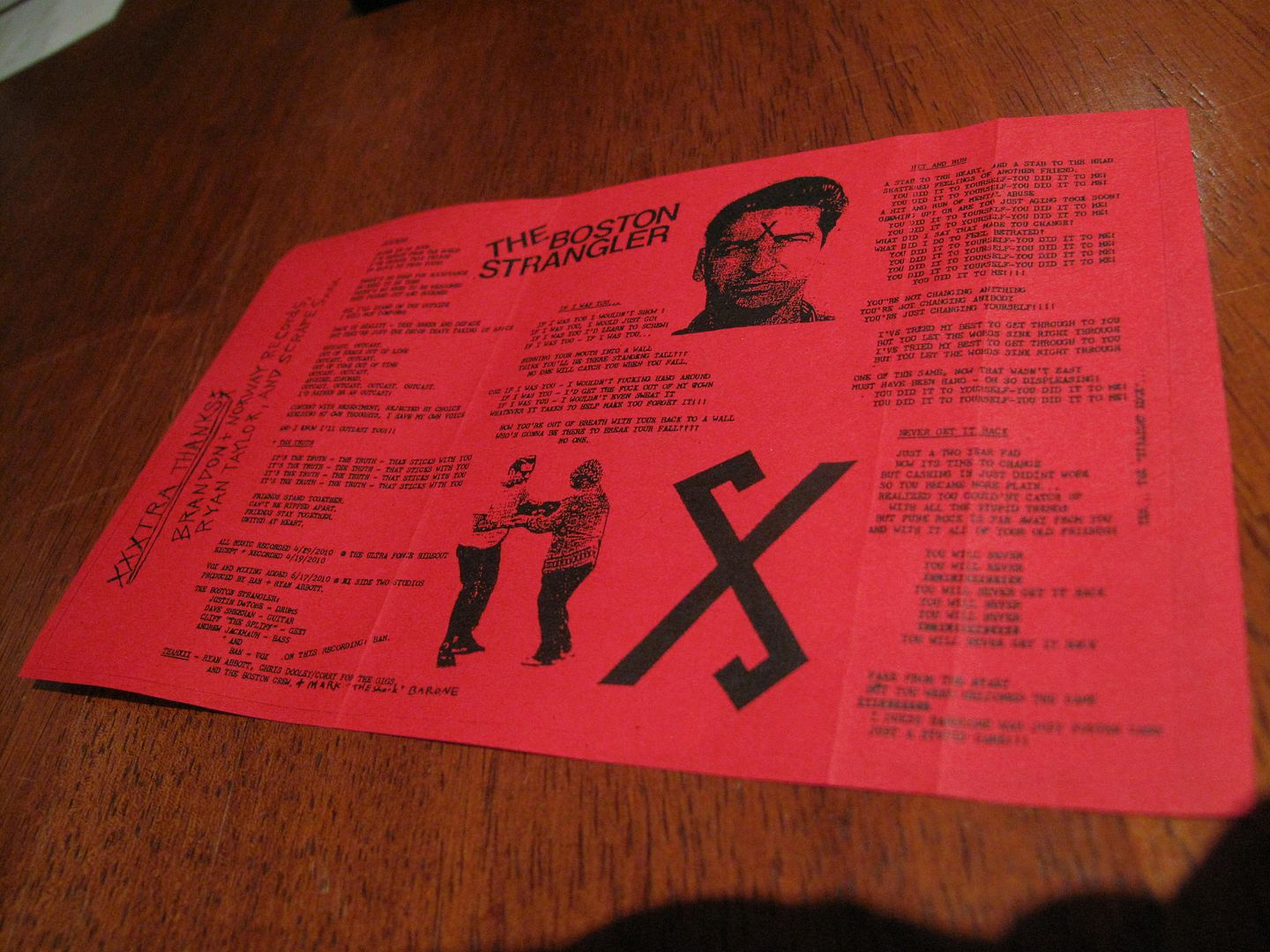 Came with a badge, as you can see.
An LP worth of material has been recorded and will be released in the beginning of 2011 I've heard. Very interested to see if they can keep a hold of this sound and energy that they've captured with this demo.