Here's a record that I've been meaning to get my mitts on for a while. It's always on eBay, it just always seems that there's something better to spend my cash on. Last week I made one of those 'best offers' with the seller and he agreed. Iron Monkey "We've Learned Nothing" 10". I just need the "Our Problem" LP (a record that is proving somewhat hard to track down I might add), and some Eyehategod records and I'm set on the sludge front.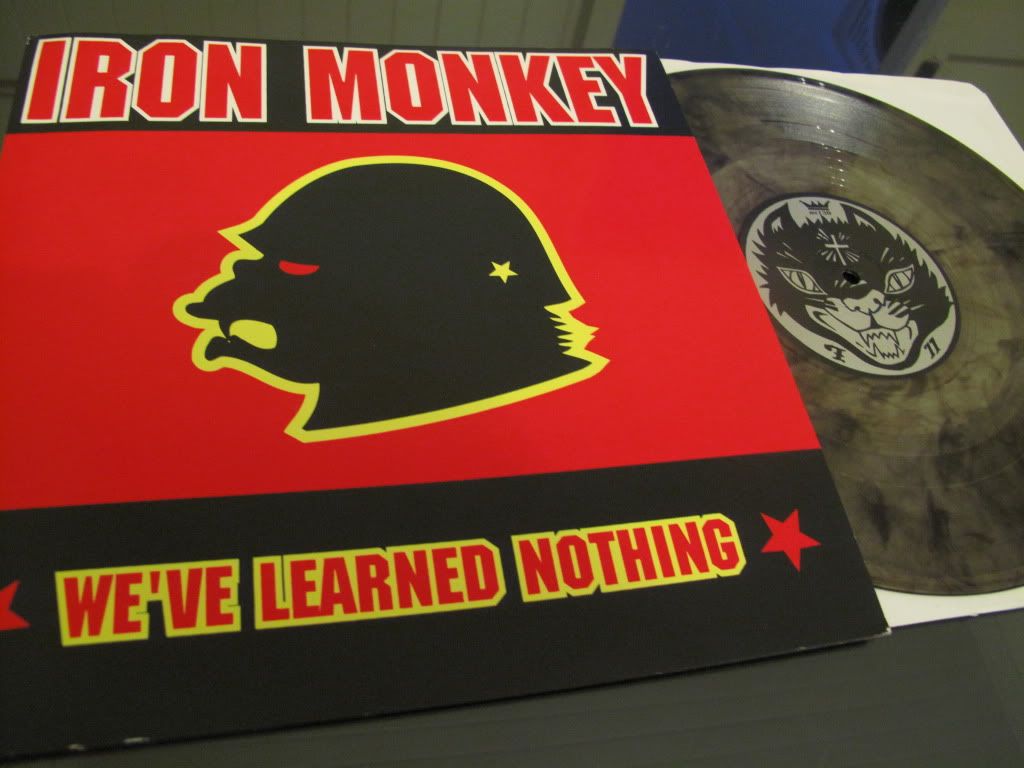 Fucking cool clear wax with an even black kind of smudge through it. Seems almost 'smokey'. First record I've ever owned like this.
English stoners doing a COC cover, and doing it well.