This is The Wrong Side's 'Dumptruck Demo' 7". At the time when this was originally released by Lockin Out Records, the band were actually called Dumptruck, then at some point after said demo, they decided to change their name to The Wrong Side. I'm not sure why. Trip Machine Records have decided to reissue it on vinyl.
I prefer this incarnation of the band rather than later stuff. The roughness of this recording works better with the vibe of the band I think.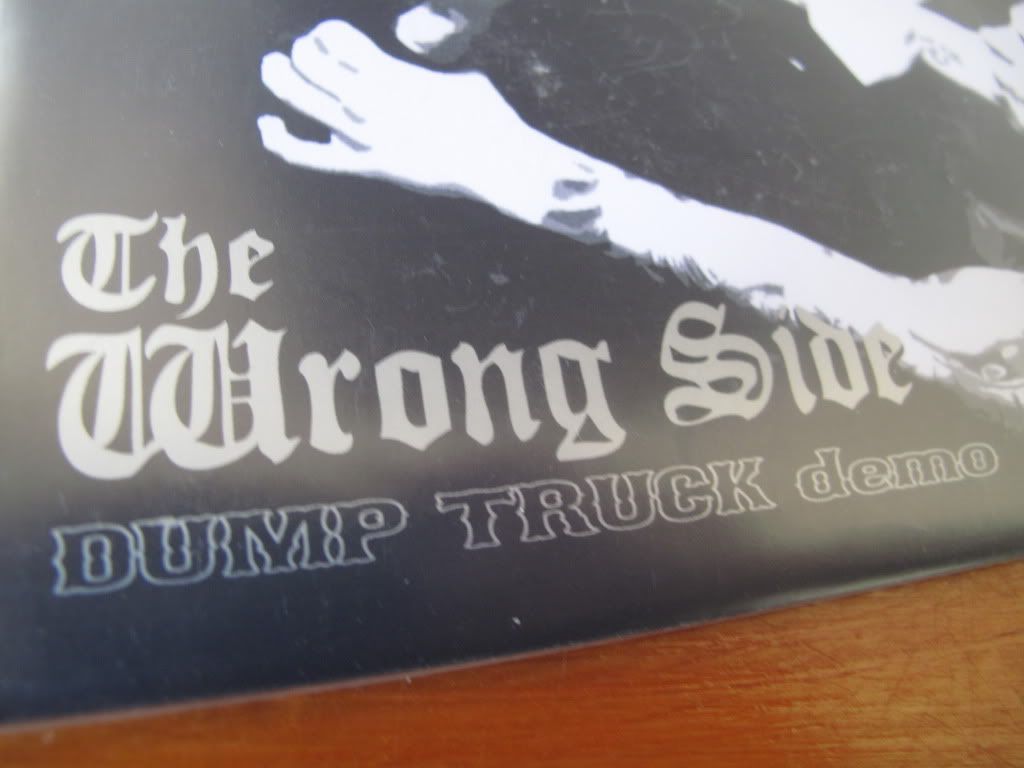 Here I've got the Sidetracked/Hummingbird Of Death split 6". This is my first ever 6" record. I have older records by both of these bands, and while I don't mind the music on offer here, the main reason that I bought this, is because I wanted a 6" record.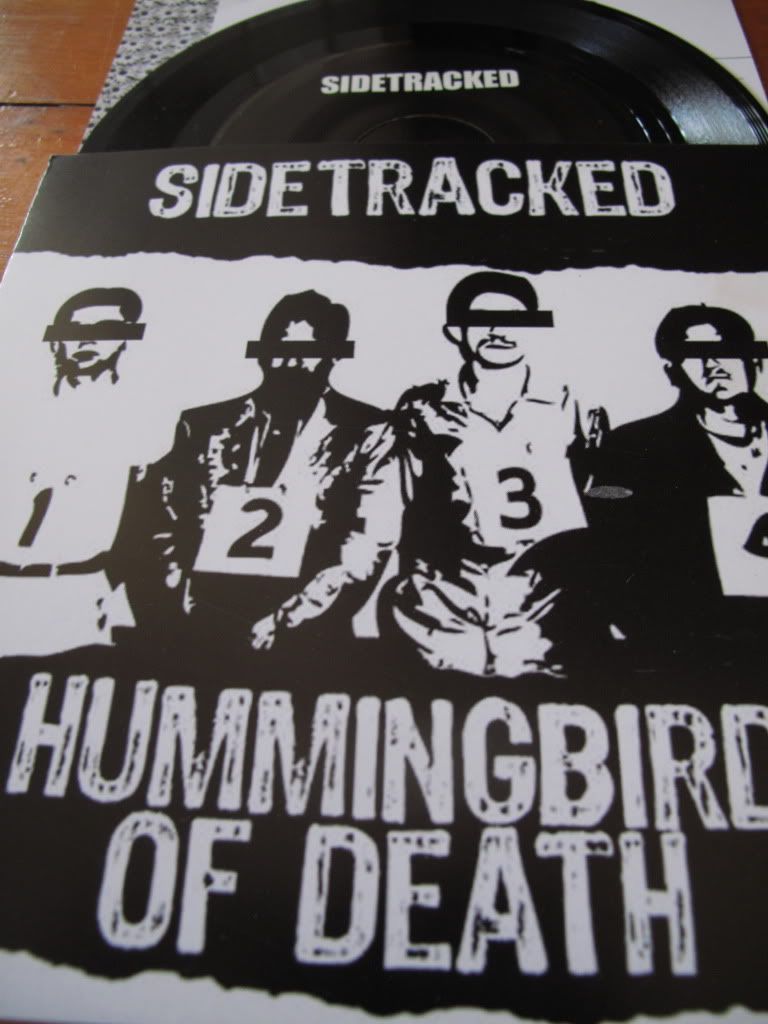 Sidetracked come out on top with this slab, their brand of stop/start crazy tempo changing PV is always somewhat entertaining to listen to, even if it comes across as rather A.D.D. most of the time. HBOF are good, but (and as with all HBOD stuff) their take on relentless fast core tends to get monotonous and boring quick.
And this Burning Love demo 7" was an accident. I actually ordered the new single 7" they've just put out, but for some reason this was delivered. I already have an earlier press of this one, I don't really want or need it. From what I can tell, it's a later pressing of all black. End of the day, I'm not really that siked on this band, so I probably won't even go to the effort to reorder the missing single.