This is the preorder of the new Ceremony LP, "Rohnert Park".
Red
wax. B9 hasn't released the pressing info as of yet, but from what a few people have said, it's the most limited. It's different to anything they've done, and while I wouldn't say that I was 'expecting' this change in sound, it doesn't really surprise me at all. After the way that their last few releases progressed over the years, this album almost makes perfect sense.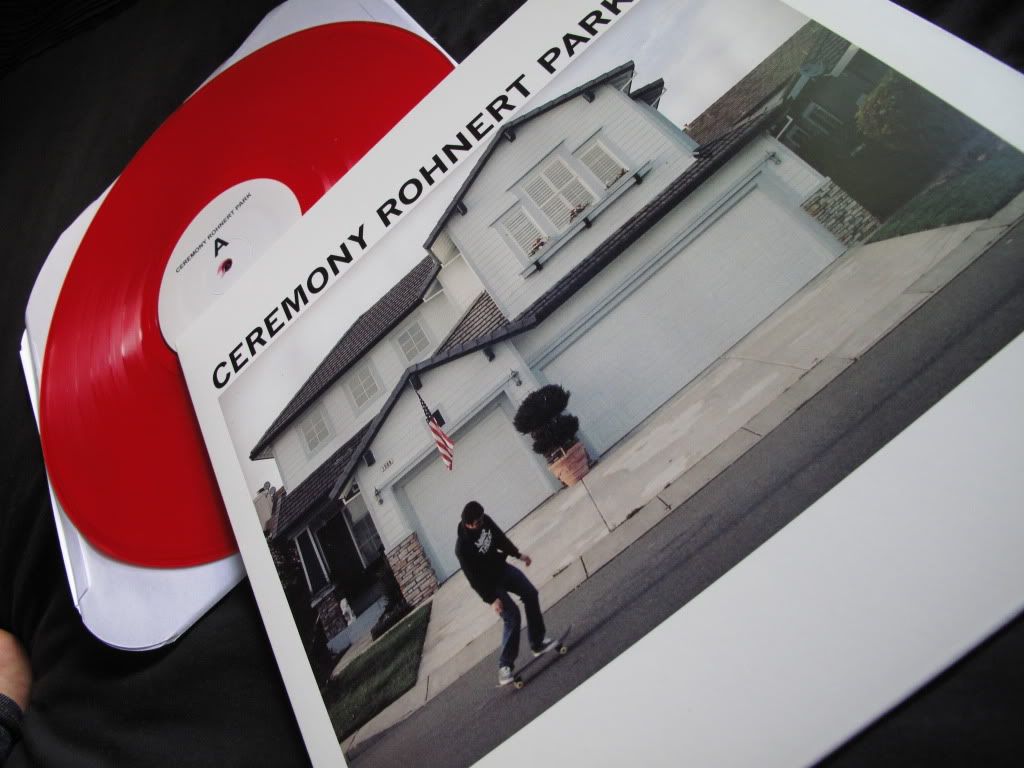 The minimalist layout suits the sound of this record perfectly too.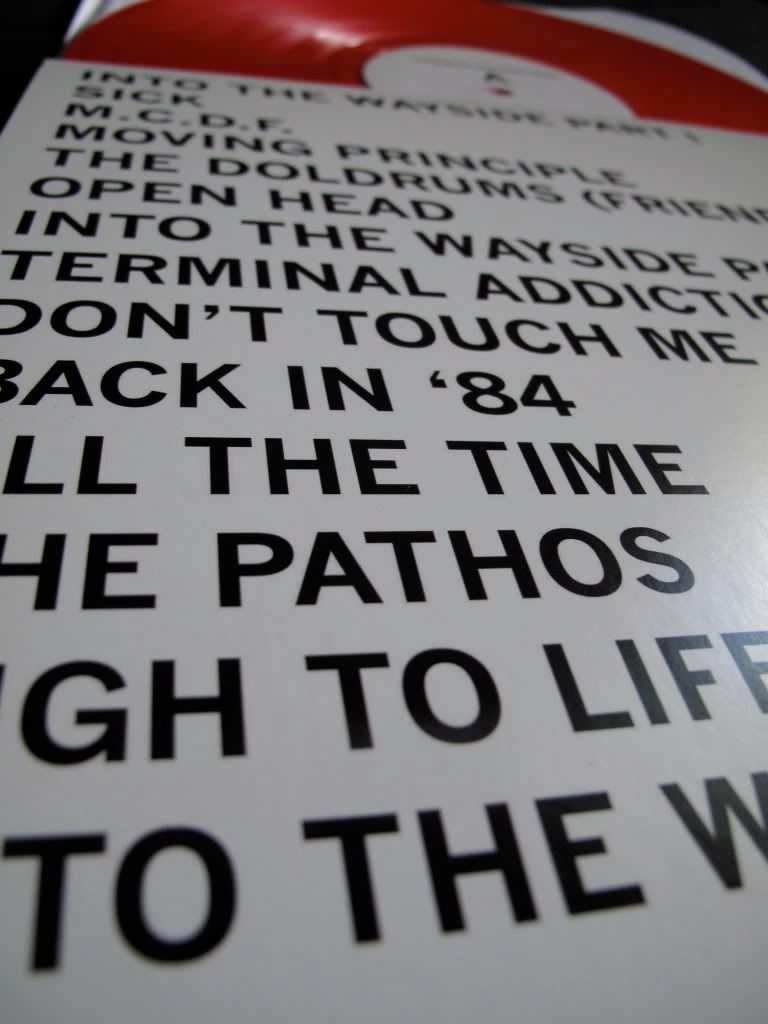 This is the book that came as an option when you preordered the LP. It's basically descriptions of each of the bands songs lyrical content and themes over their entire discography. Written by the bands singer Ross.
Along with writings about the songs, he also includes a few little side stories...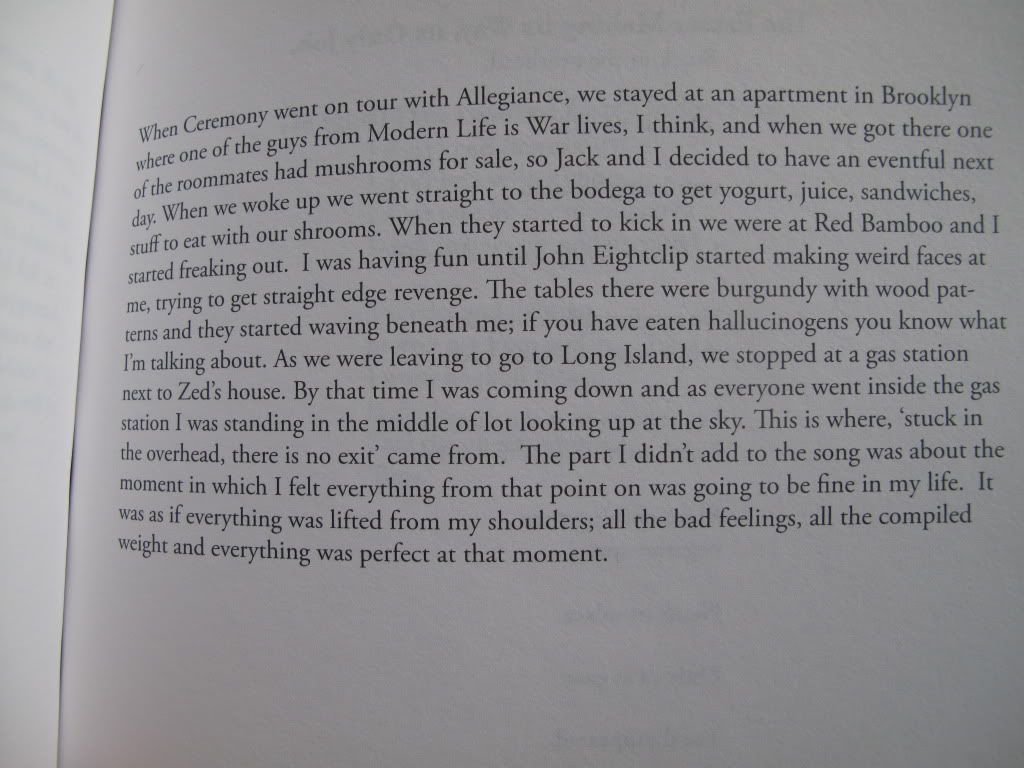 ...along with various photos etc. It basically reads like a print version of some hipsters tumblr. Not necessarily a good thing.
And on a side note, here is a copy of the print that Extortion had for sale at some recent shows. Something like 15 of these were printed.