The new Ceremony single 'Sick', prelude to the new 'Rohnert Park' LP they have coming out very soon. I'm extremely excited for this album. B9 initially pressed this 7" on white of 300, and this clear press of 700. I'm not too worried about limited presings and the like, but as you can see, I missed the white. Both of those first variations apparently sold out super quick, so the label pressed another 500 on black.
Two new tracks, one obviously the title track, which will be on the LP, and a b-side, 'Life As A War', which is pretty much the sequel to 'This Is My War' off the Ruined 7" from a few years ago. Similar lyrics, similar structure. It's rather rough though, initially I thought it was a live recording of the original song.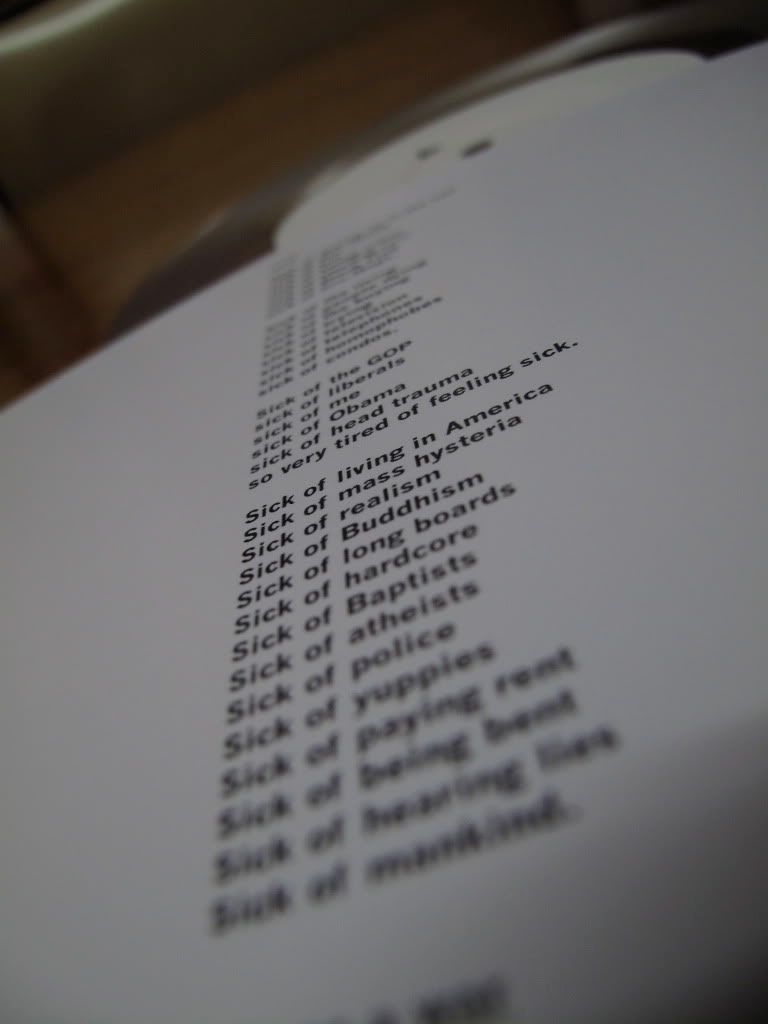 Like I've said before, I think these guys really go over alot of peoples head. I've heard them compared to Infest FFS. How the fuck did that happen?