I feel somewhat stupid posting about the following records literally three hours after Thomo already has tonight, but regardless I received my West Coast PV preorders today, and here I am talking about them...
The Extortion demo 7" with the preorder cover. Coffin Cut Records changed the story with this record more times than I have changed my underwear in the last week. First it was a 'Perth only' affair. Then there were 'limited' pre orders of 40 available worldwide that would be exactly the same as all the others, pre ordering would apparently just secure your own copy. Then just before they were due to ship the label decided to put this 'preorder only' pink sleeve on them. Now the label has shed the Perth only idea and is selling the regular version to anyone who wants one via their big cartel store. There's a total of 500 of these things, I'm betting that John and co. really thought that this was gonna be a shit hot record, with crazy demand or something. End of the day, it's just a reissue of a badly recorded demo from five years ago. If you're not a rabid collector of this band (like me), then the only reason to really buy this, is for the two bonus tracks on the end. I shouldn't talk shit though, at least he's done it.
Came with stickers, and badges and all that junk.
I also have a copy of the regular sleeve on the way too. Consumer right here.
The Suffer 'Lone' LP preorder arrived in this.
Both colours. Rohan Harrison artwork. I got a digital download with each copy too. Obviously I don't need both. Holla at me if you want one.
I'm also currently waiting on a test press and a tour press. I never set out to collect this band, but somehow it has happened. I never really set out to collect Extortion in the very beginning either, but at some point I realised I had a fair bit of their stuff so I rolled with it. Maybe it's fate for me to collect Perth PV? White vinyl below of 200.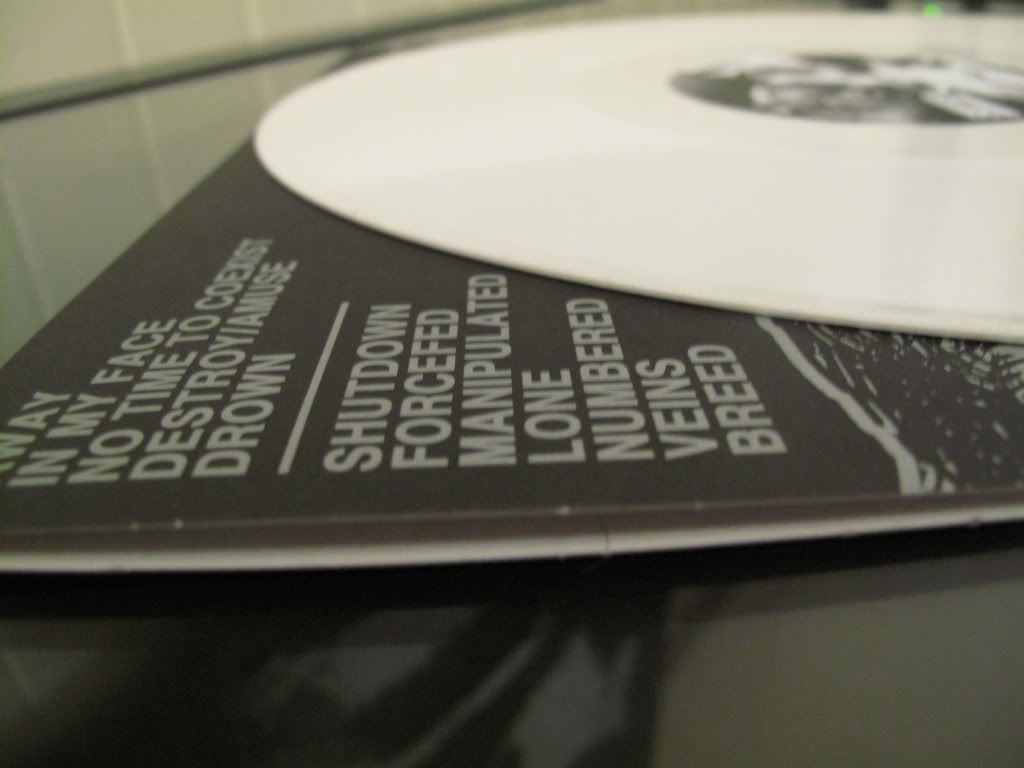 Orange
wax of 100. Liner notes on the dust sleeve.
They're up here next week. I'm excited.