Whenever I put out a zine, I put my want list in it somewhere. Recently I was lucky enough to have Christoph from
No Escape Records
email me regarding one of my wants after he read issue 3 of Downsided. Insect Warfare are one of my favourite bands and the only record of theirs that I needed was the split with Boltstein.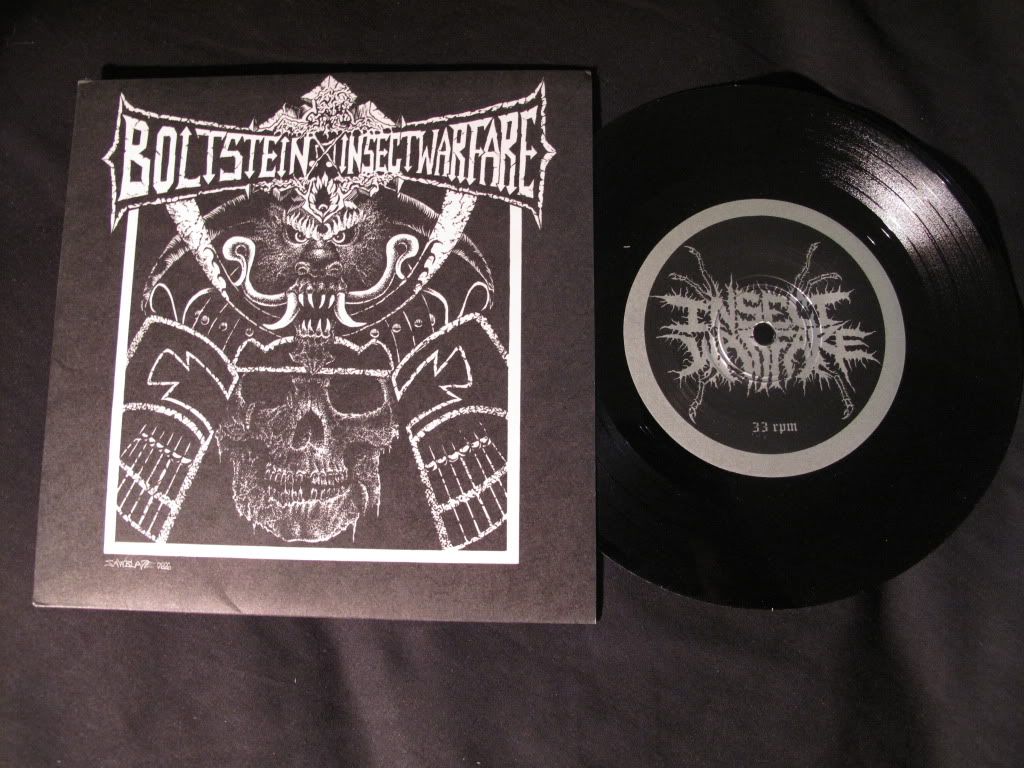 Well, obviously I don't need it anymore. Thanks Christoph.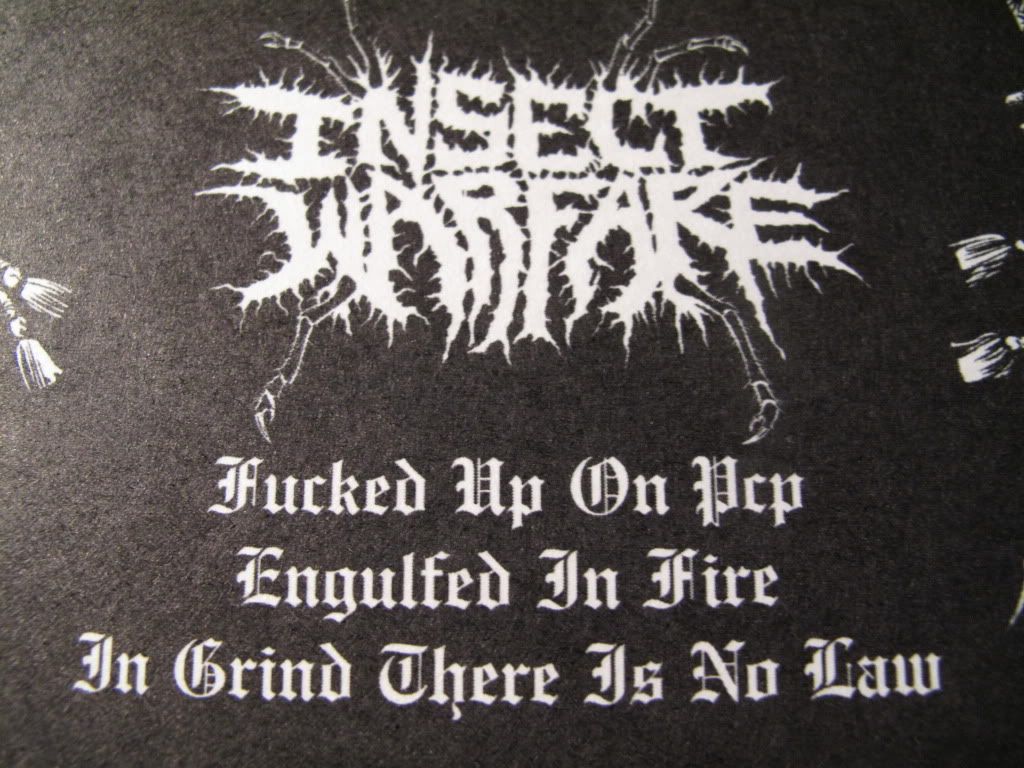 He was also gracious enough to throw in a copy of his bands demo tape. Doubled Over play what he describes as grind with some sludge.
They also do a Haymaker cover, so you know they have good taste. All I can say is that it fucking rips. Wow. Certainly a band worth keeping an eye out for.