I saw Cruel Hand play twice over the last two days. I got this at the first show.
Awesome massive print.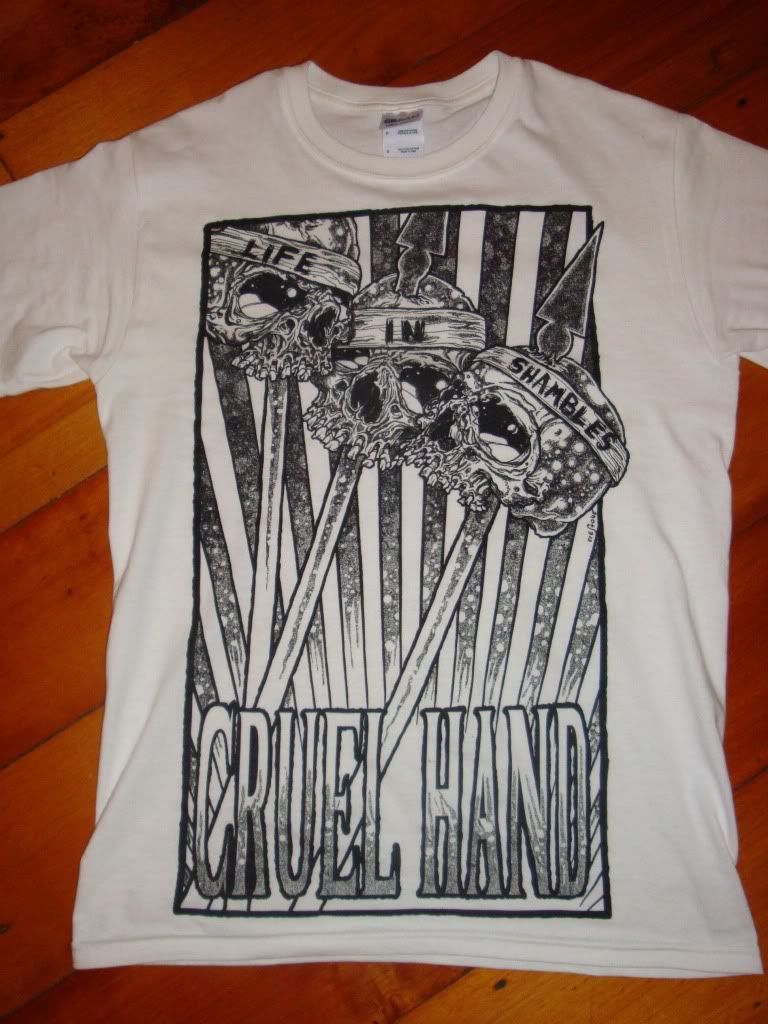 They only played one song from the 'Without A Pulse' LP (the bands better stuff in my opinion) in Brisbane and only two in Byron. Bugger. Thankfully they did play the best song they've ever written, the title track from said LP. I lost my shit. I also fucked up my thumb at the same time. It hurt. It's all swollen and blue now.